Chihuahua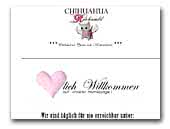 vom Reichswald Chihuahua
Wir züchten die Wundervolle Hunderasse Chihuahua mit viel Herz & Verstand Sie finden uns am schönen Niederrhein in dem beschaulichen Städtchen Goch. Wir haben Kurzhaar & Langhaar Chihuahuas in den tollsten und verschiedensten Farbschlägen.

Zeitweise haben wir auch wunderschönen Nachwuchs abzugeben. Wir sind über den Rassehundverein VRZ-DHS angeschlossen. Unsere Chihuahuas sind alle Pl & Fehlerfrei & unsere Verpaarungen finden nur unter dieser Voraussetzung statt!

Besuchen sie unsere Homepage unter ...

Auch an Sonn & Feiertagen, sowie in der Woche sind wir von, 10-22 Uhr telefonisch erreichbar.

Wir freuen uns auf Ihren Anruf
Chihuahua vom Reichswald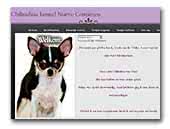 Nuevo Comienzo Chihuahua kennel
We are a small home kennel. Approved by the FCI breed association and member of the NCC. We breed our dogs and keep the rules of the Board and the Dutch Chihuahua Club. And only and exclusively with FCI pedigree. Enjoy visiting our website.

Ursula van der Velden.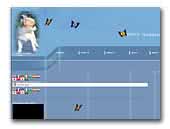 CHINUA Chihuahuas kennel ot CHERNOVOY
We are passionate about breeding and showing at exhibitions of the smallest the world's breeds of dogs native to the American Continent.

The basis of our breeding stock up dog exclusively American lines the most successful kennels of America and Canada - such as:  DARTAN'S, QUACHITAH, BURGUNDY, MAR-RICH'S, MINA'S,  MISALOU'S, MARLISA'S, FANDANGO, MINEGOLD, PICASSO'S. Our Chihuahua are the descendants of the most prominent and well-known dog breeds of all time - № 1 in the rock in places of origin of the breed.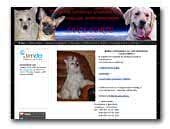 Kennel Luce Forte
Welcome to our kennel! On pages of our site you can get acquainted with our pets, look at their photo, a pedigreesand their puppies. We are very glad to find new friends!
Chinese Crested Dog
Golden Retriever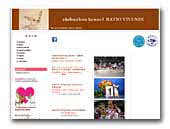 RATIO VIVENDI Chihuahua kennel
We are a small home kennel who breed primarily for tradirional qualities of the breed.




Souvenir Cheyenne Chihuahuas
Souvenir Cheyenne & Cheyenne Goes On chihuahua breeder sindce 1999. 5 generations and lotsof multi champions. Long and smooth coat. FCI St. Hubert peidgree, ADN tested, chip and parrents breeder selection.

Garantee on health and even for show. Nursed and growing free in the house and sociabilised. Now and then puppys for show and pet. ONLY pedigree dogs, No Merle !!!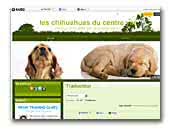 les chihuahuas du centre var
Mon élevage est un élevage de chien de race chihuahua situé dans la région paca plus précisément dans le var cote d'azur. Mon but est d'élever des chien fait pour l'exposition est lacompagnie.

La cote d'azur étant un endroit rêver pour nos chihuahuas, le soleil faisant beaucoup pour leur équilibres et leur santé. Nous avons choisi avec grand soin les futures géniteurs, nos chiots se débatte dans un Havre de paix est de tranquillité Des gites sont proche pour accueillir nos futur client ,un maillage routier est autoroutier dessert la commune de Besse sur Issole

Tout est entrepris pour que votre séjour dans notre élevage se déroule dans les meilleurs conditions . Notre mâle :Hi-c Little Rascal.s champion Américain donne a ses progéniture les gènes qui font de eu de grand champion . Nos femelles reproductrice sont triée sur le volet elle sont toute de lignée américaine ou russeLes chihuahuas sont de magnifique chien doué d'une intelligence ;est d'un courage a tout épreuve .

Les chis .. sont de magnifique petit chien , ils ont la particularités d'être propre , petit, transportable dans toutes conditions, ne craignant pas le froid malgré leur petite taille , ils sont joueur , patient , jaloux , très expressif , drôle , de vrai petit clown . il faudrait des pages et des pages pour d'écrire le chihuahua . Mais il suffit d'en posséder un pour comprendre se que je dit . je souhaite à tous d'avoir un chien de cette race.

N'oublier pas, toujours un chien LOF où pédigrée pour garder les caractéristiques de l'animal. Seul rascal a son test adn (antagene) , flasch suivra et tout les autre aussi . nous sommes inscrit à la CCCE . Elevage de qualité est de grande lignée conçu dans le but de faire de l'exposition.

Notre élevage est situer dans le var a Besse sur Issole , plus particulièrement dans le centre var dans un village de 3000 mille habitant ou nos chihuahuas son heureux de vivre sous le soleil de notre cote d'azur.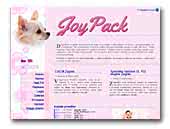 Joy Pack Chihuahuas
Welcome to Joy Pack kennel, that was created from pure love to chihuahua - dog jewel, as we like to call it.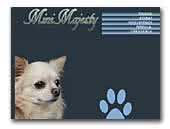 Minimajesty
We breed long-haired chihuahuas.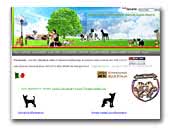 Allevamento Zanna Bianca - Alani, Chihuahua e Chinese Crested Dog
Allevamento Professionale cani riconosciuto Enci ed Fci.

Great Dane
Chinese Crested Dog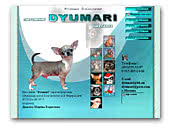 Kennel Dyumari
Mono-nursery, have been breeding Chihuahuas. Cattery is registered in the FCI. In cultivation the best blood of Russian and foreign manufacturers. Here you can buy a puppy for show, breeding and as a pet.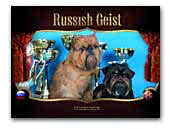 Kennel 'Russisch Geist'
Welcome on pages of our kennel!!! The Breeding in our kennel is directed on Griffon (all types), King Charles Spaniel, Yorkshire Terrier and Chihuahua.

This is a upscale dogs, have correct anatomy, possessing healthy phyche and strong health. Exactly such dogs can become the real friends for long years!!!
Brussels Griffon
Belgian Griffon
Petit Brabancon
Yorkshire Terrier
King Charles Spaniel
.

.