Chihuahua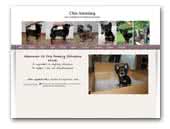 Chis Amazing
Breeder of Chihuahua.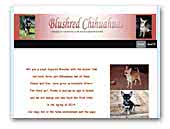 Blushred Chihuahuas
We are a small Assured Breeder with the Kennel Club and have three girl Chihuahuas, two of them have given us beautiful litters. The third girl is nearing an age to breed and we are hoping she may have her first litter in the spring of 2014.

Our dogs live in a home environment and the pups are brought up within the family. We believe our dogs are part of that family and as such receive all the love and affection this entails. When our pups are ready to go to their new homes they will have been Vet checked to make quite certain they are in prime health and been wormed. They leave us with a five generation pedigree, 4 weeks free insurance, their blanket and a toy with the litters scent on it to assist with settling in to their new homes also a puppy pack of food to get them started.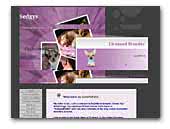 comfypets.co.uk
Licensed Dog Breeder in Scotland, UK

My name is Jan, I am a Licensed & Registered Breeder of Toy Breed Dogs, including Chihuahuas, Russian Toy Terriers (Russkiys), Biewer Yorkshire al la Pom Pon, and Chinese Crested Hairless.

My registered British Kennel Club Name is "SedgysMiniMe" and I am also a Member of the Dog Lovers Accredited Breeders Scheme. I am located in the South West of Scotland, in the United Kingdom I own and breed Toy Dogs for my love and passion of Dogs, and I strive to produce Healthy, Happy Pups for Pets with excellent temperaments and personalities.
Russian Toy
Yorkshire Terrier
Chinese Crested Dog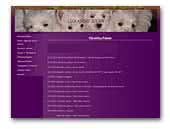 LUXARDO STAR
Our West highland white terriers and Norwich terriers.



West Highland White Terrier
Norwich Terrier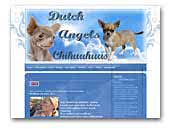 Dutch Angels Chihuahuas
WE are a small breeder of chihuahuas in the Netherlands. Very occasionally we have puppies from our own chihuahuas, where health and character, next to a beautiful appearance typical of the breed, is the most important to us.

All our puppies have a FCI pedigree, we only breed according to the rules of the Board of Management (Raad van Beheer) and the Dutch Chihuahua Club.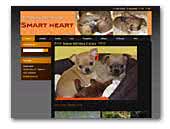 Smart Heart
Prague Chihuahua breeder.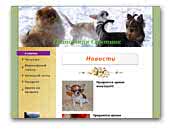 santiak-dogs.jimdo.com
Питомник декоративных пород собак, чихуахуа, немецкий шпиц, и йоркширский терьер.Мы всегда рады видеть вас на нашем сайте!!!
German Spitz
Yorkshire Terrier
.

.