Chihuahua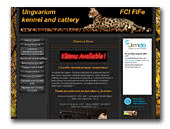 Ungvarium kennel
We live in most western part of Ukraine - Transcarpathian region, in Uzhgorod. We breeding a small dogs with large heart- chihuahua and a bengal cats too. Wellcome to our site!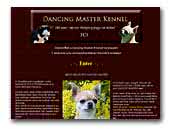 Dancing Master Kennel
Chihuahua breeding. Puppies for sale for dogshow, breeding program or Hobby aim.



Krumelurens Chihuahua
Chihuahua Long and smooth coated. FCI registered.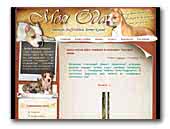 Moya Oda
American Staffordshire terrier kennel
American Staffordshire terrier kennel "Moya Oda". Russia, Krasnoyarsk.
American Staffordshire Terrier
Welsh Corgi Pembroke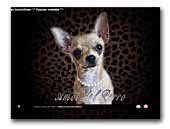 Amor del Perro Chihuahua's
We are a small Chihuahua kennel located in South Holland, the Netherlands. Once in a while we have puppies available. Both parent dogs are tested on genetic disorders and have had all vaccinations and deworming. For more information, please visit our website.



Horizonte Chihuahuas
Cachorros chihuahuas disponibles, alta calidad para show.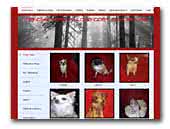 Mandys Chihuahuas
My name is Mandy and I have six lovely friendly Long Coat Chihuahuas. They are part of my family, well behaved, socialsied and of good quality. I have kept and bred Long Coat Chihuahuas for many years and whilst I am a breeder it is more of a passion than a business. All my dogs live indoors are reguarly exercised, groomed and vet checked.

They are much a part of the family as my grown up children and grandchildren who love nothing more than playing with the Chihuahuas when they visit.I live in the New Forest near Southampton.

Check out my tiny teacup Chihuahuas. I often have teacup chihuahuas for sale and my teacup Chihuahuas are of delightful temperament and well socialised. My puppies can be KC registered. I have chihuahua puppies for sale Hampshire and surrounding area.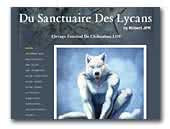 Du Sanctuaire Des Lycans
Elevage Familial De Chihuahua LOF.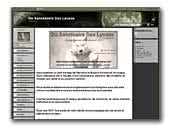 Du Sanctuaire Des Lycans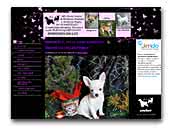 Dolce Sogno Kennel - Chihuhua
Allevamento Dolce Sogno chihuahua pelo corto e lungo, riconosciuto Enci-FCI i nostri chihuahua sono selezionati per carattere, salute e per bellezza. maggiori informazioni sul nostro sito, venite a trovarci!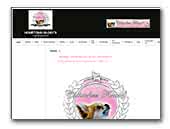 Hometown Glory's Chihuahua Kennel
We have Shorthair & Longhair Chihuahuas only with official FCI pedigree and bred according to the breeding rules of the Dutch Chihuahua Club and of the Supervisory Management on Cynologic field in the Netherlands.

I hope you enjoy watching my site. Any questions please feel free to contact me.

Kort & Langhaar Chihuahua's uitsluitend gefokt volgens het fokreglement van de Nederlandse Chihuahua Club en het Centraal Fokbeleid van de Raad van beheer.Uit Internationale Toplijnen.


« Prev 1 2 3 4 5 6 7 8 9 10 11 12 13 14 15 16 17 18 19 20 21 22 23 24 25 26 27 28 29 30 31 32 33 34 35 36 37 38 39 40 41 42 43 44 45 46 Next »