Chinese Crested Dog
Chien chinois ŕ cręte / Chinesischer Schopfhund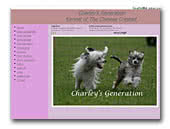 Charley's Generation
Charley's Generation is a small kennel in the Netherlands, with great love and passion for our dogs.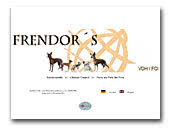 Frendor's
Breeder of Top Quality hairless dogs, sinc we more than 15 years. Our Dogs are registrered with FCI/VDH.
Mexican Hairless Dog
Peruvian Hairless Dog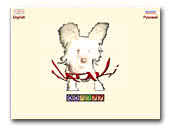 Nataki Chinese Crested Dogs
Welcome to the site of chinese crested dog breeder in Latvia. The site is dedicated to our chinese crested dogs. We haven't got a status of a kennel but we already have got our own champion dogs and several litters. You can take a look at our dogs and their kids, watch their albums and get some information about them.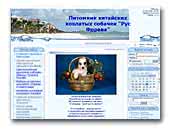 Kennel "Rus Foreva"
Chinese crested dogs kennel in Russia, Moscow.

Частный Племенной Питомник китайских хохлатых собачек Ркф- FCI «Рус Форева» Его основу составляют собаки с кровями ведущих питомников Польши, Англии, Америки. Мы любим своих собак, и их владельцев. И никогда не откажем в консультации по выращиванию собаке нашего разведения, не зависимо от ее возраста и места жительства.

Все щенки нашего питомника имеют документы о происхождении и ветеринарные паспорта. Все наши щенки имеют клейма, по желанию владельцев возможно микрочипирование. Мы сотрудничаем с круглосуточной ветеринарной клиникой. Представляем услуги профессионального хендлера (поездки на выставки по России и в другие страны, подготовка собаки к рингу). Услуги дипломированного грумера. Питомник имеет представительства в разных городах и странах.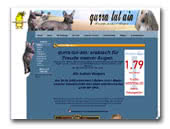 qurra-tul-ain
We breed wonderful hairless dogs. All dogs raised up in our family with much love and care. They live with us in our house and garden as a part of our family. Our breeding based on fantastic international champions with very interesting and finest bloodlines. The dogs are healthly. They are very beautiful and have an excellent charakter. We are member of the VDH and CER.

Wir züchten wundervolle mexikanische Nackthunde und chinesische Schopfhunde. Alle Hunde werden in der Familie mit viel Liebe und Sorgfalt aufgezogen. Sie leben mit uns in unserem Haus und Garten und sind Teil unserer Familie. Die Elterntiere sind internationale Champions mit sehr interessanter und hochwertiger Abstammung. Die Hunde sind gesund und sehr schön mit einem hervorragenden Charakter. Wir sind Mitglied im VDH und im Club für Exotische Rassehunde.
Xoloitzcuintle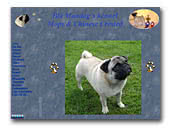 Blå Mandag's Kennel
Breeder of Pug and Chinese Crested.
Pug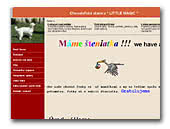 Little Magic
Breeding of chinese crested dogs.


« Prev 1 2 3 4 5 6 7 8 9 10 11 Next »