Chinese Crested Dog
Chien chinois ŕ cręte / Chinesischer Schopfhund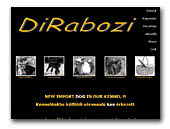 DiRabozi Chinese Crested Dog
Chinese Crested Dog breeding, showing, grooming.

Kinai meztelen kutya tenyésztés, nevelés, kiállitás, álpolás.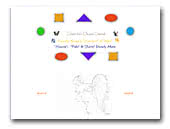 Caipirinha's - Chinese Crested
Chinese Crested Hobby-Zuchtstätte in Niederösterreich. Unser Ziel ist die Zucht von Qualität und nicht Quantität! Deshalb gibt es nicht regelmässig Würfe. Besuchen Sie uns einfach einmal.

Chinese Crested Hobby Kennel in Lower Austria. Our aim is breeding quality and not quantity! Therefore, we have only every now and then puppies. Feel free to visit us.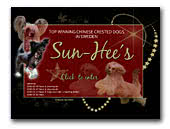 Kennel Sun-Hee's
Topwinning Chinese Crested in Sweden.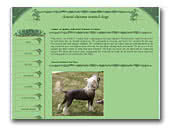 doucai cresteds
We are a small show kennel specialising in healthy typey dogs which conform to breed standard and have the extra temprement. I have been in dog showing most of my life, and started with a hound background.

I judge Chinese Cresteds and Salukis amongst other breeds, so know good dog. I do export worldwide and have produced champions worldwide. Also our kids abroad have been producing several generations of typey champions. Doucai has it's own stamp as you can see by our dogs.


« Prev 1 2 3 4 5 6 7 8 9 10 11 12 13 14 15 16 17 18 19 20 21 Next »