Chinese Crested Dog / Chien chinois à cręte / Chinesischer Schopfhund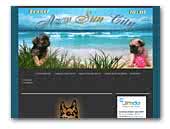 Azov Sun City
Наш племенной питомник « Azov Sun City » основан в 2002 году, занимается разведением пород : Немецкая овчарка, Брюссельский и Бельгийский гриффон, Мопс, Китайская хохлатая собака, Цвергшнауцер.
German Shepherd Dog
Brussels Griffon
Belgian Griffon
Pug
Miniature Schnauzer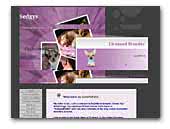 comfypets.co.uk
Licensed Dog Breeder in Scotland, UK

My name is Jan, I am a Licensed & Registered Breeder of Toy Breed Dogs, including Chihuahuas, Russian Toy Terriers (Russkiys), Biewer Yorkshire al la Pom Pon, and Chinese Crested Hairless.

My registered British Kennel Club Name is "SedgysMiniMe" and I am also a Member of the Dog Lovers Accredited Breeders Scheme. I am located in the South West of Scotland, in the United Kingdom I own and breed Toy Dogs for my love and passion of Dogs, and I strive to produce Healthy, Happy Pups for Pets with excellent temperaments and personalities.
Chihuahua
Russian Toy
Yorkshire Terrier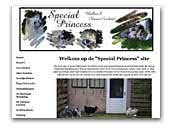 Special Princess
We are a small breeder located in the mid-northern region of the Netherlands. In the past we've bred Shetland Sheepdogs but at the moment we're only breeding Chinese Cresteds. Health and a good character is what's most important to us, but of course we also focus on keeping up the good appearance of the breed. We only have a few dogs that we breed with so don't have litters very often.

When we do we make sure that the pups get the best socialization possible before they leave for their new homes. We share our home with our dogs so we don't use cages or anything like that. Our dogs are our family, our kids, and of course their puppies are raised the same way. Visit our website (available in Dutch & English) for more information about us and our dogs, and feel free to send an email if you have any questions.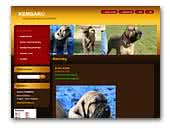 Kembaru Kennel - Fila Brasileiro
We are kennel of Fila Brasileiro and Chinese crested dog located in Czech Republic. Do not hesitate to contact us!
Fila Brasileiro
.

.