Chinese Crested Dog
Chien chinois ŕ cręte / Chinesischer Schopfhund

Bleu Argent es YORKYS ONLINE
Si su Deseo es un verdadero Yorkshire Terrier o un Exclusivo Chino Crestado, Nosotros se lo CONCEDEMOS ... Cria Familiar de Alta Selección.

Desde que nacen, nuestros pequeños se crian y viven en un verdadero ambiente familiar, es decir, con nosotros! sin jaulas!. Sus mamás realizan el destete de manera natural. Reciben cuidados y controles veterinarios, nosotros no vacunamos.
Por una cria sana y natural, Bleu Argent
Yorkshire Terrier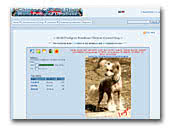 World Pedigree DataBase
Chinese Crested Dog
The database is intended for fans and professionals - owners Chinese Crested Dog worldwide, each interested person can bring the contribution and leave the information on the and another's dogs, and as to use the materials received at it without restrictions.



Claxton
All about breeds Staffordshire bull terrier and Chinese crested dog. History, about the species, our dogs, the results of exhibitions, the puppies.
Staffordshire Bull Terrier

IMPERIJA Chinese crested dog
Small chinese crested dog kennel in Lithuania.
Whippet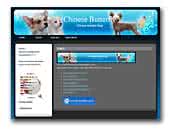 Chinese Butterfly
Chinese Butterfly is a small breeding station based in 2007. We are from a small city Příbram, which is in the heart of Czech Republic. Since 2011 we have stayed for most of the year in beautiful country which is full of flowers, in Netherlands, in the city Rotterdam. Passion for Chinese crested dogs became a manner of our life. Our dogs are a part of everything what we do and we care about satisfying their physical and psychical needs. That's why is our breed scheduled well.

Our dogs are regurarly tested and nursed by choosen vet. For most of the year you can meet us on the international exhibitions in the  Central Europe, in smaller measures on exhibitions in Czech Republic. We are proponents of litters with a less puppies than headless reproducing. One of our directions is careful choosing of opportune breeders for our puppies, to bring up with love and understanding.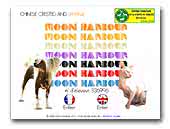 Moon Harbour
We are a small family breeder where our Chinese Crested dogs & Sphynx Cats live happily together with us as a family. Come and visit our site and share our love and passion for these wonderful little characters.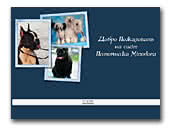 Kennel MINODORA
We will be glad to see You on pages of a site of our kennel "Minodora" ! We are breeding dogs of next breeds - Boxer, Pug, Chinese Crested Dog.
All the Best for you!!!

Будем рады видеть Вас на страницах сайта питомника "Minodora" ! Мы занимаеся разведением пород - боксер, мопс, китайская хохлатая собака. Все Лучшее для Вас!!!
German Boxer
Pug
« Prev 1 2 3 4 5 6 7 8 9 10 11 12 13 14 15 16 17 18 19 20 21 Next »