Chinese Crested Dog
Chien chinois ŕ cręte / Chinesischer Schopfhund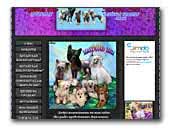 Sharol-Shi
Welcome to Kennel "Sharol-Shi"

We are happy to invite you to visit our web page and we are happy to represent our lovely Chinese crested dogs.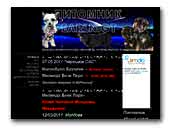 Перлнайт - Питомник Гриффонов
китайской хохлатой, Мастино Наполетано
Питомник "Перлнайт» занимается профессиональным разведением трех пород собак. Гриффон, китайская хохлатая собачка и мастино наполетано. Все собаки зарегистрированы в системе КСУ- FCI. Большинство собак питомника импортированы из лучших питомник. Имеют выставочные оценки. Отличные родословные, темперамент. Отлично сложены!

Вы имеете возможность выбрать себе щеночка гриффона, китайской хохлатой по своим финансовым возможностям и желаниям, от просто домашнего любимца, до собаки для выставок и разведения.

Так же в питомнике, вы сможете подобрать себе кобеля для вязки. Все животные проживают в доме, как полноценные члены семьи!
Belgian Griffon
Neapolitan Mastiff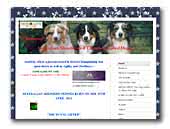 AUZIWAY Australian Shepherds
& Chinese Crested Dogs
AUZIWAY have a proven record in breed championship and open shows as well as agility and obedience shows.
Australian Shepherd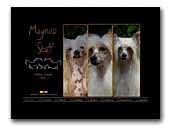 Magnus Staff Chinese Crested Dogs
Chinese Crested Dogs - Hairless & Powder Puff


Familiar Chinese Crested Kennel and Pet Home for show dogs in Madrid, Spain.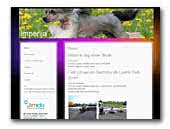 Imperija
Dachshund and Chinese crested dog
Welcome to our site! We are breeding show quality smooth miniature-kaninchen dachshund and chinese vrested dog.
Dachshund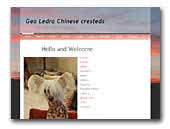 Gea Ledra Chinese cresteds
We are a small family kennel registered with FCI and we are located in Nicosia Cyprus. We breed a few quality litters of chinese crested dogs with excellent pedigrees.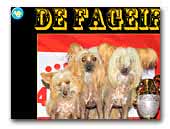 de Fageiro
de Fageiro kennel Ukraine, Odessa.


« Prev 1 2 3 4 5 6 7 8 9 10 11 12 13 14 15 16 17 18 19 20 21 Next »