Collie Rough / Colley à poil long / Langhaariger Schottischer Schäferhund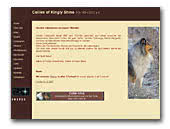 of Kingly Shine Collies
Rough Collie breeder in Germany since 1997.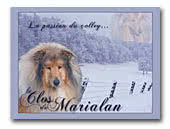 le Clos de Marialan
My collies are my passion ... they live with us in our house every day ... no many litters ... but we have beautiful and good stud dogs.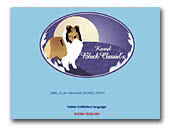 Black Classiel's collies
Rough Collies since 1994. Our hearts has catch USA-line collies. Welcome to our website!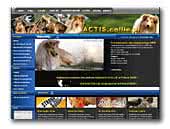 ACTIS
Rough Collie breeder in Poland since 1988.
"The best collie kennel in Poland 2006"

We are a homekennel - Our dogs born and live with us (at home). In website You can find information about : breeding, puppies for sell, many photos, videos and a lot more to now and learn about dogs and my breeds!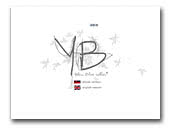 Yaless Blue
Page about rough collies. Personal page about my collie: Rineweld Zaria The Princess.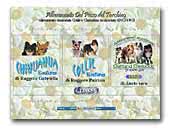 Del Passo del Turchino
Allevamento per la selezione del Chihuahua, shetland e collie.
Chihuahua
Shetland Sheepdog
Collie Smooth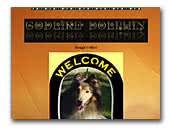 Godlike Dolphin
Wonderful collies with excelent pedegree. Show class collies. Mind blowing gifts, smart, elegant, inteligent and very very sweet as collies are. I have been a breeder since 1986 when i got my first collie and since then i didnt want any other dog.

Every year there are aviable puppies from our kennel with good blood and they are doing very good at dog shows. With every litter can see that they are getting better and better, smarter and just brilliant.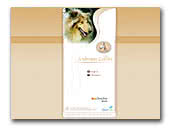 Androma Rough Collies
Rough Collies from Slovenia.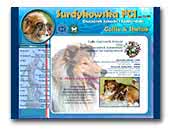 SURDYKOWSKA FCI
The purpose of my breeding is the development of the best features of a breed and showing the importance of having a four legged friend and how devoted one can be. I put pressure on strong psychic, brave character and dogs' health.

My dogs achieve success not only in dog shows but they also take part in different sports such as agility, flyball, obiedience and dogtherapy. It's my honor to invite You to look at the beautiful galeries of my dogs' life.
Shetland Sheepdog
.

.