Collie Rough
Colley ŕ poil long / Langhaariger Schottischer Schäferhund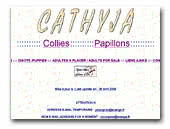 CATHYJA - Collies and Papillons
CATHYJA Kennel : Breeder of Collies and Papillons in France - Puppies often available

Elevage DE CATHYJA : Eleveurs de Colleys et d'épagneuls papillons en France - Chiots périodiquement disponibles.
Papillon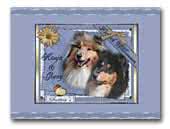 Scottica's Collies
Rough Collie Breeder since 1996.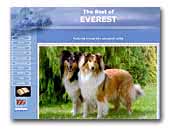 The Best of EVEREST - collie rough kennel
The Best of Everest is a collie rough kennel.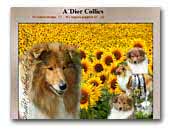 A'Dior Collies
Top Winning Kennel in Denmark. Collies from Top quality blod line. Pure breed of modern blod linie. Collies of the Future ;o)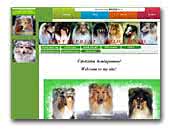 FONTANEBLUI Collie Kennel
Rough Collie Breeder tricolor,blue merle and sable in Hungary, since 1977.
You can inquire by email.
I invite you to visit my web page!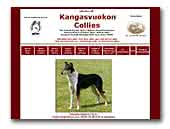 Kangasvuokon Rough & Smooth Collies
Over 20 years dedication to Collies. Our aim is to breed carefully for overall healthy and long living Collies. We have bred or owned 34 Champions, which have over 100 titles. Why not to join our happy and winning team? We sell only the best to Collie enthusiasts.
Collie Smooth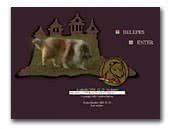 Castle's Queen Rough Collies
Collie Rough Kennel in Hungary.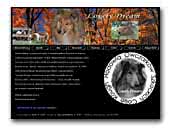 Lovely Dream - Collie Rough kennel
Home of my lovely rough collies such as: Pl.Ch., imp.Hungary Double Scotch GOLD WESTERN WITCH, PlJCh CLOUDLESS SKY Lovely Dream, BESAME PRONTO Lovely Dream & LIMBA z Brzozowej Alei.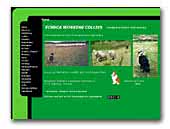 Echuca Working Collies
A small Collie kennel with focus on mentality, health and workingabilities.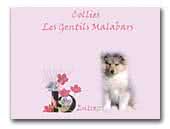 Les Gentils Malabars
Elevage amateur de collie rough dans les 3 couleurs. Nos chiens vivent à la maison avec nous.