Collie Rough / Colley à poil long / Langhaariger Schottischer Schäferhund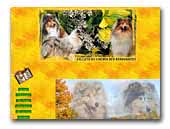 Colleys du Chemin des Randonnées
French Collie Breeder in France since 1980. Puppies often available.

Elevage passion depuis 1980. Chiots dans les 3 couleurs disponibles périodiquement.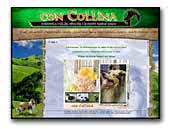 con Collina
Collies and shelties from Poland. Best Kennel Club 2009.
Shetland Sheepdog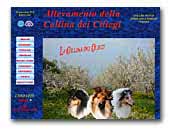 Collina dei Ciliegi kennel
Kennel for selection rough collies, border collies, shetland sheepdog.
Border Collie
Shetland Sheepdog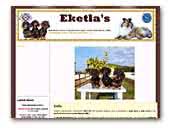 Eketla's Kennel
Kennel for selection wire and smooth dachshud, and collie.

Allevamento per la selezione del bassotto a pelo duro e pelo corto nano e kaninchen e del pastore scozzese/collie.
Dachshund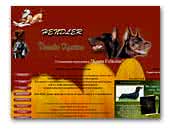 Kosta Felicitas
We have been breeding standard and miniature dachshunds kurzhaar professionally. You can to buy puppies for show, breeding and pet in our kennel sometimes. We devote special attention to good health, well-balanced mind and excellent temperament dogs for breeding.

Our kennel is actively developing. We have great expectations for completion of our young. New lines of kennel - Weimaraner, Collie rough, Sheltie. On the site you will find information of pedigree, show career of our dogs, current and planned litters. We are open for communication and look forward to all!
Dachshund
Weimaraner
Shetland Sheepdog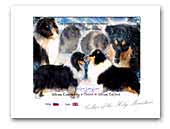 Collies of the Holy Mountain
At the "Of the Holy Mountain" kennel we select and breed rough collies for correct type, temperament and health! We have the aim and ambition to breed »True Collies" as close to the FCI standard as possible. A true collie should »appear as a dog of great beauty, standing with impassive dignity, with no part out of proportion to whole.

Physical structure on lines of strength and activity, free from cloddiness and with no trace ofcoarseness. His temperament should be friendly with no trace of nervousness or aggressiveness. Our breeding strives to breed the type of dog that is as close as possible to the FCI standard, because every collie should still be physically and mentally capable to perform the work he was bred for that is sheepherding! Most our dogs are imported from abroad (France, United Kingdom, Poland, Hungary), as we give a great importance to the origins and health status of our dogs.

We test our dogs for genetic diseases for which genetic tests were developed. When selectingour breeding combinations, we give priority to type, health and balanced temperament. All our dogs must pass the Test of Sheepdog Natural Aptitudes as it was proven that dogs with a strong herding instinct have a more balanced and sound temperament and are therefore better for breeding. We participate to a lot of show throughout Europe … we train agility, obedience… But what is essential for us is that our dogs and their owners are happy and satisfied together.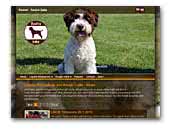 Radiva Baby - Lagotto Romagnolo and Rough Collie Kennel
We breed lagotto romagnolo and rough collie. All our dogs live in close contact with the family. They are used to children and other animals. Our effort is to breed healthy dogs in compliance with FCI standards with good temperament.
Romagna Water Dog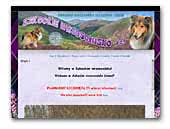 Szkockie wrzosowisko
collie rough kennel
We are small home kennel collie rough in Poland. Our dogs born and live with us at home. Welcome to visit our website for more info about our dogs, photos and pedigrees.

Elevage de Cabrenysset - Rough Collie
French Collie Breeder in France since 1936. Puppies often available.

Elevage passion depuis 1936. Chiots dans les 3 couleurs disponibles périodiquement. Lignées anglaises.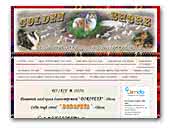 DOROFEYA - Golden shore
Collie rough kennel
Welcome to collie rough kennel - DOROFEYA ! Ukraine, Odessa - Golden shore! For money it is possible to buy the most beautiful dog, but only the love will force it to wag a tail.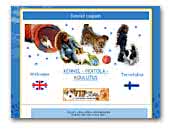 Kennel Lagoon
Breeding since 1973. Breeders are mother and daughter. Puppies from health checked parents. - Cavalier (ruby, black and tan) - Papillon - Rough collie.
Cavalier King Charles Spaniel
Papillon
.

.