Collie Rough / Colley à poil long / Langhaariger Schottischer Schäferhund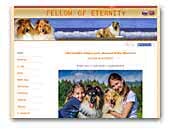 Fellow of Eternity - Collie rough
Colie rough kennel - best European lines, great characters, shows and health results.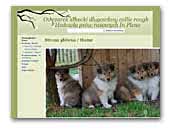 Owczarek szkocki In Pleno
Owczarek szkocki długowłosy collie rough - hodowla ZKwP w Polsce. Na stronie więcej informacji o naszych pieskach i dostępnych szczeniakach.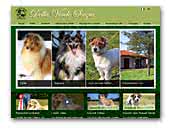 Della verde scozia kennel
Breeding collies puppies always avaiable.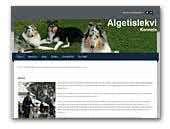 Algetislekvi Collies
We are a small family from Tbilisi, Georgia who has a pack of Rough Collies that we cherish and treat like our own children. We are passionate about our dogs and take care of them making sure that each is fed it's own special diet and guaranteeing they get the right amount of daily exercise that a working breed requires.

If you wish to contact us or desire photos of our beautiful dogs do not hesitate to visit our website.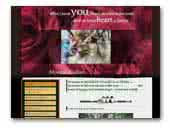 Milesian Collies
Milesian Collies in Austria.

The goal of MILESIANs is to breed this extraordinary Collie. The classic type full of beauty, elegance and dignity, coupled with intelligence and kindness. A true collie - sweet and cuddly. FIT for FUNCTION!

Therefore, we intend not to use EITHER UK or EU or US collies but to continue combining INTERNATIONAL bloodlines in order to maintain and create diversity - this is the classic collie gene pool. The ONE and ONLY classic FCI Standard!

Moreover we are in a group of engaged breeders who are working ...
- To reduce the incidence of the MDR1 deletion gene mutation in the breed.
- To reduce the incidence of the CEA factor in the breed.
- To widen the gene pool in consideration of the merle and white factor, reduce the inbreeding coefficient and increase MHC haplotypes. This will strengthen the immune system and encourage greater longevity.
- To increase size for better movements and type

The inbreeding coefficient of our most of collies is less than 11%. Most of them have COI of 0% which is a fantastic result.
.

.