Dachshund / Teckel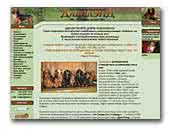 Kennel Daksland
Kennel Daksland from Russia. Dachshund standart long haired for show and breeding.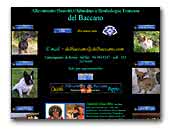 del Baccano - Allevamento Bassotti, Chihuahua e Bouledogue Francese
Allevamento riconosciuto enci per la selezione Chihuahua pelo corto e lungo - Bassotti pelo corto nani e kanichen - Bouledogue Francese.
Chihuahua
French Bulldog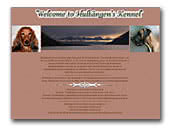 Hultängnen's kennel
We are a small kennel from Sweden since 1977. Priority in our breed is to get good temperament, health, beauty and working. For shows, for companionship and for hunt.
Great Dane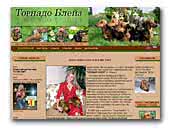 TORNADO BLEIZ
Kaninchen and miniature dachshunds
Kennel Tornado Bleiz - Kaninchen and miniature dachshunds (teckels).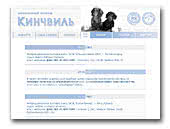 Kinchville - Dachshunds kennel
Small dachshund's kennel.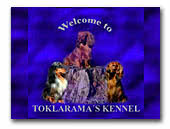 TOKLARAMA'S kennel
TOKLARAMA'S kennel of Teckels & Professional handling and grooming.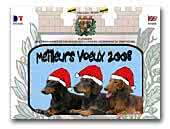 Trois mages de paladines et Dom teckel
Wire, smooth and long haired daschunds. Only miniature and Kaninchen. Many champions, many results in Germany, france, luxembourg ... World Winners ... Puppies and young dogs available for show home. Our boys are available at stud!
Please contact us for more information.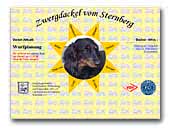 Zwergdackel vom Sternberg
Zwergdackel in schwarz-rot langhaar und Schwarztiger Mit Papieren vom VDH/DTK aus Familienbezogener Zucht.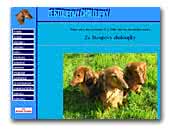 ZE STOUPOVY CHALOUPKY
Kennel from Czech republic.Breeding of miniature and Kaninchen long haired dachshunds/teckels/ in red colour.




Bach du Graal
We are Dachshunds miniatures, wire haired, descended from a family kennel. situated on the outskirts of Chartres, 55 miles from Paris. We live in a family atmosphere in the country with lots of space. Our owner welcomes his customers in a friendly spirit, he will listen to them and give advises during all the life of their companion.

There are lots of champions among us. Almost all reproductives are winners in their class, they do a lot of National and International shows. You can visit us when you want, you are welcome.
.

.