Dachshund / Teckel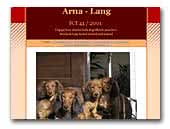 Arna - Lang
Standard long haired dachshund kennel in Croatia.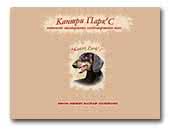 kennel Kantri Park's
kennel Kantri Park's from Russia. Dachshunds standart kurzhaar for show and breeding.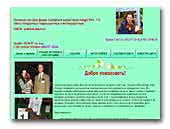 Kennel Dachs Design
Smooth-hired and Wire-hired dachshunds from Russia. Classic colors - black&tan, brown&tan and red in smooth; wild-boar, brown&tan and black&tan in wire-hired. Show, breed and pet-classes puppies. Welcome.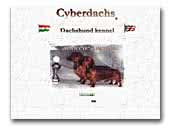 Mini Cyberdachs - Smoothaired Minature-Kanichen Dachshund Kennel
Smoothaired -Longhaired  Dachshunds Standard -Miniature-Kaninchen Kennel - anno 1994.

Home of the many European,World Champion Show dachshunds - We be at work on the last 15 year that we is breeding the perfect healthy ,nice type ,korrekt anatomy and friendly karakters dachshunds...Please visit the my Dachshund Kennel...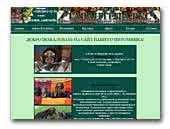 kennel Tarantela.rus
About dachshund kennel TARANTELA.RUS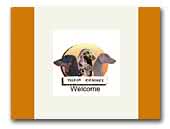 Ygeia kennel
Bred for Quality and Elegance!!!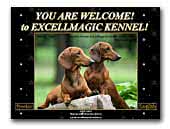 Excellmagic kennel
Standart smooth Dachshund.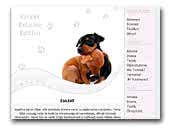 Exlusive Edition Kennel
Best quality miniature dachshunds in Estonia! Visit our homepage and meet our dachies!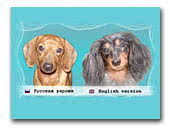 Kreizi Toi - kennel Dachshund
The kennel "Kreizi Toi" is registered in FCI in 2000 year. We have Dachshund Zwerg Kurzhaar, Dachshund Kaninchen Kurzhaar, Dachshund Kaninchen Langhaar. We shall be very glad to dialogue and cooperation with fans of this wonderful breed.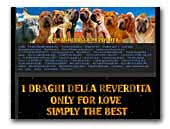 I Draghi della Reverdita
(REVERDITA'S DRAGONS)
A site devoted to shar-pei pug and dachund breed with many info and beautiful pictures of champions and pups. Reverdita's Dragons legend home of champions since 1990.
Shar-Pei
Pug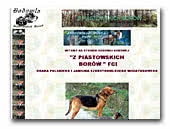 Z Piastowskich Borów FCI
Professional breed hunter's dogs
Our breed we have got for 13 years. Puppies for us have very well casually conditions. Our kennel is coming from Gniezno near Poznań.
We invited YOU to our website.
Polish Hound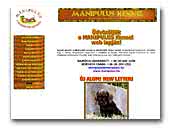 MANIPULUS Wire Haired Dachshund Kennel
Wire Haired Dachshund breeding. Puppy sales, male meeting from Hungary.