Dachshund / Teckel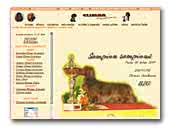 Elimar Doubrava - kennel of long haired
teckels and irish red setters
We are breeding standard, miniature, kaninchen long haired teckels and irish red setters.
Irish Red Setter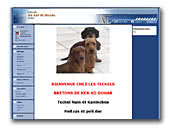 Elevage de ker ki douar - Teckel
Bienvenue chez les Teckels BRETONS DE KER-KI-DOUAR Teckel Nain et Kaninchen Poil ras et poil dur.

Elevage de sélection crée en 1978, ayant pour vocation l'amélioration de la race des teckels nains kaninchens poil ras et poil dur. Après un premier succès lors de l'exposition Nationale du Club des teckels en 1986, l'élevage a remporté tous les ans, un ou plusieurs CACS, avec des sujets différents.  Les teckels nés et ou élevés à la maison comptabilisent aujourd'hui plus d'une soixantaine de titres de champion reconnus par la FCI et notamment en France, Hollande, Luxembourg, Allemagne, Espagne, Portugal, Suisse,  à l'International, ainsi qu'aux championnats d'Europe et du Monde.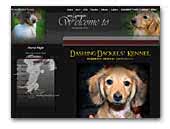 Dashing Dackels' Kennel
We have been breeding miniature dachshunds for pet, show or breeding for over 20 years. We have champion lines such as Ralines and Sniff N' Tell. Our specialty here in Germany are the English Cream and piebalds dachshunds. All of our dogs are raised under foot and not in kennels or kennels.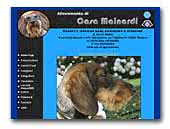 Allevamento di Casa Mainardi
Standard, miniature and kaninchen Wirehaired Dachshunds.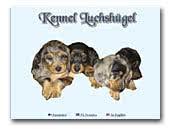 Kennel Luchshügel
Longhaired dachshunds minuature and standard, short haired German pointer, breeding in small scale.
German Shorthaired Pointer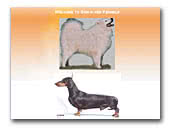 Samayed Kennels
Breeder of Samoyed and Dachshund.


Samoyed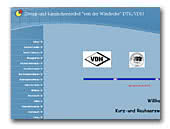 Kennel von der Windecke
Smooth-and wirehaired Dachshunds Zwerg-and Kaninchen.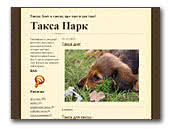 Такса Парк
Блог о таксах, про такс и для такс! Такса парк - блог о популярной породе собак - таксе. Самые последние новости, интересные статьи и рассказы о жизни такс, уморительные фото и весёлые аватары, анекдоты с таксой в главной роли, информация об известных таксах - всё это и даже больше вы найдёте на нашем блоге.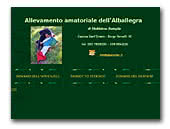 Allevamento amatoriale dell'Alballegra
Nelle campagne del vercellese alleviamo con passione e serietà il Bovaro dell'Appenzell, il Bovaro del Bernese ed il Bassotto tedesco. Cuccioli disponibili.
Appenzell Cattle Dog
Bernese Mountain Dog

Kennel Dachshund Land
Kennel "Dachshund Land". Database Dachshunds from the World information about dachshunds, photo, pedigree, dog show.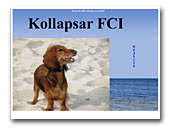 Kollapsar - jamnik długowłosy standard
Domowa hodowla jamników długowłosych standardowych. Cieplutko o jamniorkach. Jak ich nie lubisz wejdź tym bardziej, wyjdziesz zakochany.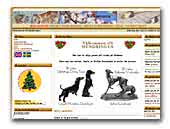 Heesa Meesas
Italian Greyhound and Mini Dachshund
Welcome to Heesa Meesas Italien Greyhound & Smooth Miniature Dachshund. We breed Italien greyhound and Smooth Miniature Dachshund, we want a happy, helthy and nice looking IG/dachs, so our puppies can make many happy familys around the world!
Italian Greyhound
.

.