Dachshund / Teckel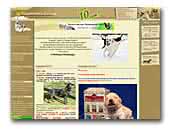 Timantti Solid - Labradors kennel
Targeting on black and yellow labradors, we have First labrador Internation Champion in Russia, first Champion of National Club, 23 International Champion FCI (18 labradors, 5 goldens & 2 dachshunds), more than 100 Champions of different countries.
Labrador Retriever
Golden Retriever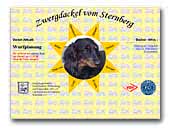 Zwergdackel vom Sternberg
Zwergdackel in schwarz-rot langhaar und Schwarztiger Mit Papieren vom VDH/DTK aus Familienbezogener Zucht.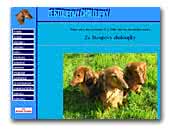 ZE STOUPOVY CHALOUPKY
Kennel from Czech republic.Breeding of miniature and Kaninchen long haired dachshunds/teckels/ in red colour.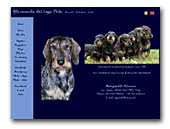 Allevamento del Lago Prile
Breeding Standard Wirehaired Dachshunds since 1977 also Miniature Wirehaired Dachshunds.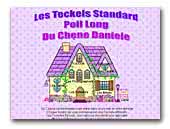 Langhaarteckel Du Chene Daniele
Dachshund Website. Breeder Of Normal Langhaarteckel Many pictures of my Dog, Puppy and Adult. Every dogs live with us at home. Results in Show.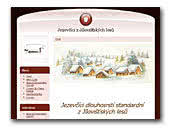 z Jílovišťských lesů
Breeding of standard long haired dachshunds /teckels/ in red colour. Kennel from Czech republic.




Bach du Graal
We are Dachshunds miniatures, wire haired, descended from a family kennel. situated on the outskirts of Chartres, 55 miles from Paris. We live in a family atmosphere in the country with lots of space. Our owner welcomes his customers in a friendly spirit, he will listen to them and give advises during all the life of their companion.

There are lots of champions among us. Almost all reproductives are winners in their class, they do a lot of National and International shows. You can visit us when you want, you are welcome.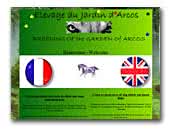 ELEVAGE DU JARDIN D'ARCOS
Venez rencontrer des races de chien que vous connaissez peu: Loup Tchèque, Shiba-inu, Akita-inu, Berger d'Islande, Spitz loup, Eurasier, Chien de Canaan, Suédois de Laponie, Teckel nain a poils longs, Caniche, Yorkshire.
Czeslovakian Wolfdog
Shiba-inu
Akita-inu
Icelandic Sheepdog
Wolfspitz
Eurasier
Canaan Dog
Swedish Lapphund
Poodle
Yorkshire Terrier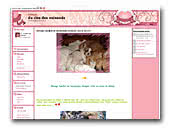 Elevage du clos des voinauds
Elevage Familial de bouledogues français et teckel à poil ras, inscrit au lof et FCI.
French Bulldog