Dachshund / Teckel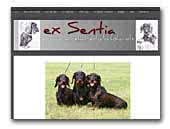 Ex Sentia - wirehaired dachshunds
Welcome to ex Sentia kennel. We breed standard wire-haired dachshunds with sound structure, style and good temperament. Our dogs, puppies, show results, photos.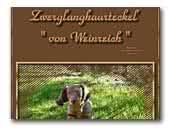 Zwerglanghaarteckel von Weinreich
Kleine Hobbyzucht von Kleinteckel in den Farben rot, schwarzrot, schokobraun, schwarztiger & brauntiger.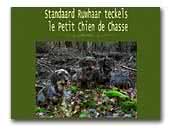 Kennel Le Petit Chien de Chasse
We selectively breed for health, type, temperament and hunting ability in Standard wires exclusively.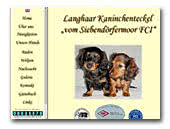 vom Siebendörfermoor FCI
Longhair Kaninchendachshund
Longhair Kaninchendachshund in red and black-tan.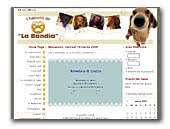 Bandia's Kennel
I breed longhaired dachshunds, miniature and rabbit size in different varieties of colours.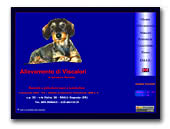 Allevamento bassotti di Viscalori
We breed wire haired zwerg and kaninchen dachshund.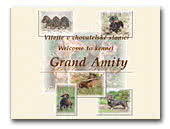 Kennel GRAND AMITY
Small familly kennel, home of wire-haired and smooth-haired dachshunds with dual purpose.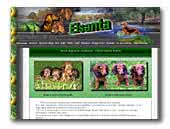 Kennel Elsanta - dachshunds
The long-haired miniature dachshund and the rabbit's - the dachshunds' kennel the Elsanta, information about novelties, dogs and the bitches, litters, exhibitions, thin lines to the dachshunds' the best kennels, the history of kennel the Elsanta, and also the dachshunds' origins,as well as their picture and many different interesting information.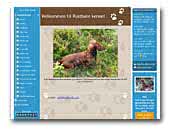 Rustbøle kennel
Breeder of longhaired miniature dachshund.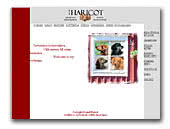 Kennel Haricot
Miniature Smoothaired Dachshound.