Dachshund / Teckel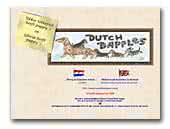 Dutch Dapples
Welcome to our website!
Here you will find information about our passion what has stolen our hearts. You will see all our doxies in different official colors and patterns. We specially like to breed choc/tan and choc/tan dapple puppies.

Our puppies are raised as a part of our family, they are happy and well socialized. We are dedicated to finding loving homes for our puppies.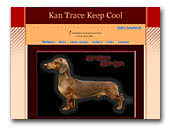 Kan Trace Keep Cool
My pedigree name is Kan Trace Keep Cool, but all my friends call me Mylo. I live with my two best friends Maja and Nikolina. They love me, and pet me all the time.

People say I'm very friendly, so everyone want's to play with me, and kiss me, but I don't mind.. I like that!! My motto in life is "All dogs are my friends!!", so be my friend and play with me!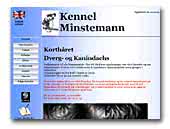 Kennel Minstemann
Breeder of smoothhair miniature and smoothhair kaninchen dachs.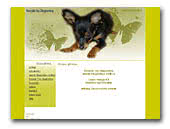 Taniec Motyla
Dachshund kannichen langhaired and Russian Toy longhired.
Russian Toy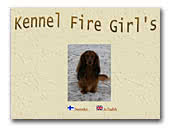 Kennel Fire Girl's
Long-hair miniatyr and kaninchen dachshunds small-scale breeding.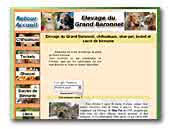 Elevage du Grand Baronnet
Hi,
We breed several races of pets: Dogs : Shar-Pei, Chihuahua, and Dachshund. Cat : Sacred of Burma (Burma cats).

Our website will introduce you to the reasons that brought us to breed these races, and you will find all puppys and Kittens that are available. Moreover, there are pictures of our reproductors, and in every page contact informations. We speak English, German, French, and a little bit of Spanish.
Chihuahua
Shar Pei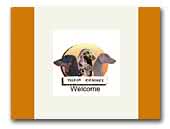 Yygeia Kennel
Show quality dachshunds. Ussind the best loodlines from Europe and USA. Bred for quality and Elegance.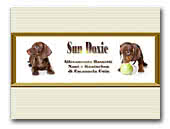 Sundoxie Miniature
and Kaninchen Smooth Dachshunds
Home-raised dachshunds in Rome - Italy since 1997. We breed only miniature and kaninchen smooth dachshunds for good temperament, health, and beauty. We raise chocolate and tan dachshunds, black and tan, chocolate dapples, very small size. Gallery of our dogs and puppies, info about the breed and pedigrees.

Allevamento di bassotti nani e kaninchen a pelo corto nei colori chocolate e nero focato. Selezionati per bellezza e temperamento, alta genealogia, taglie piccolissime. Gallery di foto dei nostri cani e cuccioli, informazioni sulla razza e pedigree.

Gilovam kennel
Kennel Gilovam, Czech republic. Smoot-haired and long-haired mini dachshunds (zwerg und kaninchen).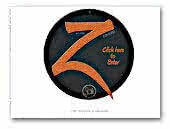 Zarcrest Show Dogs
Welcome!

We hope you enjoy your visit and call back soon,
We have been involved in the world of dogs since 1968, something of a lifetime that we never expected and yet our passion is still as strong as it was then ...

Zarcrest is primarily an experienced Hound hobby kennel, having made up Champions covering four breeds within that group,

It is currently active and highly successful in the two longhaired dachshund varieties, Zarcrest covers three generations of humans with the younger member exhibiting Gundogs.

Want to Learn more? ... Then Enter The Website

Will Harris is one of the Our Dogs principal photographers covering major championship dog shows and canine events in the UK, Will also builds websites both flash or static and specializes in advert design, his repositary for his work is known as Snap An Image...We have put together a small amount of information here, for you to get a better idea of what we do.

Want to Learn more? ... Snap Am Image
Irish Red Setter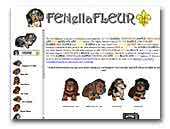 FENellaFLEUR
Miniature Long Haired Dachshunds
We love Miniature Long haired Dachshunds particularly the silver dapple, chocolate dapple, chocolate and tan and black and tan varieties.

Pups from our litters are normally made up from silver dapple, chocolate dapple, chocolate and tan, black and tan varieties. To learn more about us and our Miniature Long haired Dachshunds please visit our web site.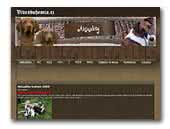 VIVES BOHEMIA
Hunting dogs kennel from Czech Republic. "Vives Bohemia" affix. Our goal is to breed healthy puppies with temperament, working premises and conformation closest to as described by the breed standard. We prefer Dachshunds Normalgrösse Rauhhaar, Deutscher Kurzhaariger Vorstehhunds,  English Cocker Spaniels and Rövidszörü Magyar Viszlas of high quality hunting characteristics.
German Shorthaired Pointer
English Cocker Spaniel
Hungarian Shorthaired Vizsla
.

.