Dachshund / Teckel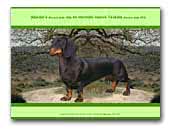 Abedar's & Hermels Hoeve Dachshunds
Dachshunds are our passion since 1974. We breed standard smooths and miniature smooths of high quality. Visit our homepage to see more!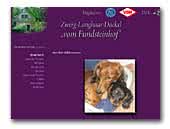 Zwerglanghaarteckel vom Fundsteinhof
Hobbyzucht von Zwerglanghaarteckel. Wir züchten Teckel in den Farben: Schwarzrot, Rot, Schwarztiger, Braun, Brauntiger. Welpen, Teckel, Dachshund, Hund. Besuchen Sie uns auf unserer Homepage, wir würden uns sehr freuen. MFG Arens/ Unnewehr.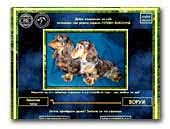 GOLDEN DAKSHAUND
We are working from 1994. Our kennel is breeding dachshunds smooth- and long-haired of all types: standard, mini and caninchen, classic and rare colour. English Cream in Russia!!!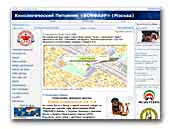 BONFIRE Kennel IKU
Rottweilers and Dachshunds.


Rottweiler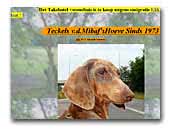 Teckels v.d.Mibaf'sHoeve Sinds 1973
I am a breeder from all variety's dachshunds. Standard, mini, kaninchen. All FCI colors. My specialty is smoothhair and longhair in dapple color and brindle.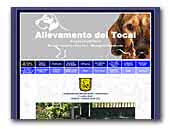 Allevamento del Tocai
Breeders of Wire-Haired Dachshunds Standard, Miniature and Kaninchen, colour wild-boar and red.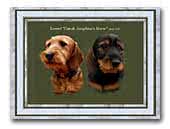 Kennel van de Josephina's Hoeve
We breed standard whirehaired dachs.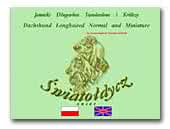 Światołdycz Teckel
Dachshond langhaar normal, multi champions, multi dog shows, litters.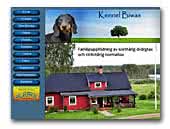 Kennel Biwas
Small family breeding of miniature short-haired and normal wire-haired dachshunds with a good mentality, exterior and good hunting instincts.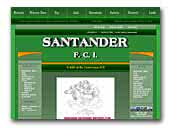 Santander FCI - dachshunds
The long-haired miniature dachshund and the rabbit's - the dachshunds' kennel the Santander, information about novelties, dogs and the bitches, litters, exhibitions, thin lines to the dachshunds' the best kennels, the history of kennel the Santander, and also the dachshunds' origins,as well as their picture and many different interesting information.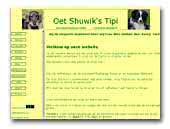 Oet Shuwik's Tipi
We breed standard wirehaired Dachshunds and Australian Shepherds. Please visit our homepage for more information.
Australian Shepherd
.

.