Dachshund / Teckel

Monteckel - Kaninchen
& miniature longhaired teckels
Family kennel of longhaired mini & kaninchen teckels, focused on English-type teckel breeding.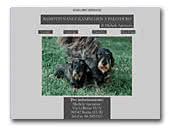 bassottisperanza.com
Bassotti nani e kaninchen a pelo duro. Alleviamo bassotti per passione.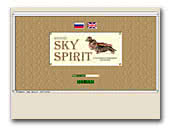 Kennel Sky Spirit
We are breeding long- and wirehaired dachshunds all versions in Russia. We breed for good temperament, beauty and working (fox and blood-tracking).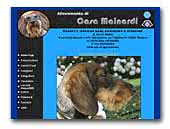 Allevamento di Casa Mainardi
Standard, miniature and kaninchen Wirehaired Dachshunds.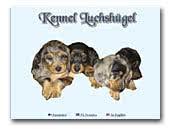 Kennel Luchshügel
Longhaired dachshunds minuature and standard, short haired German pointer, breeding in small scale.
German Shorthaired Pointer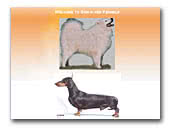 Samayed Kennels
Breeder of Samoyed and Dachshund.
Samoyed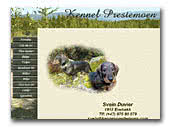 Kennel Prestemoen
Breeding Wirehaired Dachshunds in Norway.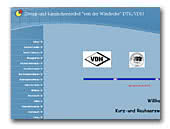 Kennel von der Windecke
Smooth-and wirehaired Dachshunds Zwerg-and Kaninchen.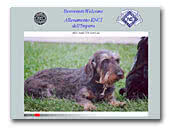 Allevamento DELL'IMPERO
My first care is to reproduced excellent dogs both for beauty and behaviour keeping unchaged their basic instinct. This is the reason why my dachhunds take part in beauty and trial exhibitions and they reach remarkable results in Italy and Europe.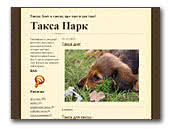 Такса Парк
Блог о таксах, про такс и для такс! Такса парк - блог о популярной породе собак - таксе. Самые последние новости, интересные статьи и рассказы о жизни такс, уморительные фото и весёлые аватары, анекдоты с таксой в главной роли, информация об известных таксах - всё это и даже больше вы найдёте на нашем блоге.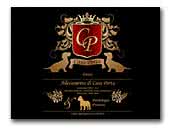 Allevamento di Casa Porta
French Bouledogue and Dachshund
Frenche bouledogue and dachshund kennel from Italy. You can find pedigree, photos and beautiful puppies.
French Bulldog