Dachshund / Teckel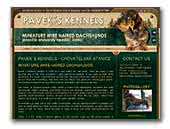 Pavek's Kennels
Miniature wire dachshunds kennels in the Czech Republic. We are breeding for good beauty, temperament, health, & working abilities (fox and blood-tracking).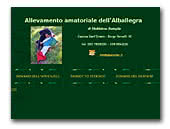 Allevamento amatoriale dell'Alballegra
Nelle campagne del vercellese alleviamo con passione e serietà il Bovaro dell'Appenzell, il Bovaro del Bernese ed il Bassotto tedesco. Cuccioli disponibili.
Appenzell Cattle Dog
Bernese Mountain Dog

Kennel Dachshund Land
Kennel "Dachshund Land". Database Dachshunds from the World information about dachshunds, photo, pedigree, dog show.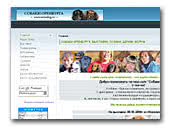 OrenDog - Собаки Оренбурга
The Dogs Orenburga. Kinologicheskie clubs, nurseries of the dogs. The Notice-board puppy. Kinologicheskie clubs. The Exhibitions of the dogs. The Veternary medicine. Information on sort. The Articles. The Photo of the dogs. The Forum of the dogs.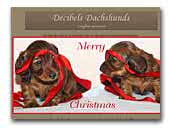 Decibels Dachshunds
Site about our passion. Breeding and showing longhaired miniature dachshunds of high quality.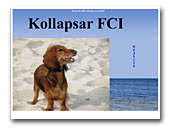 Kollapsar - jamnik długowłosy standard
Domowa hodowla jamników długowłosych standardowych. Cieplutko o jamniorkach. Jak ich nie lubisz wejdź tym bardziej, wyjdziesz zakochany.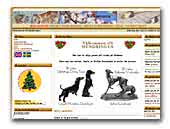 Heesa Meesas
Italian Greyhound and Mini Dachshund
Welcome to Heesa Meesas Italien Greyhound & Smooth Miniature Dachshund. We breed Italien greyhound and Smooth Miniature Dachshund, we want a happy, helthy and nice looking IG/dachs, so our puppies can make many happy familys around the world!
Italian Greyhound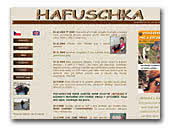 kennel HAFUSCHKA
I am breeding mini longhaired and wirehaired dachshunds, I prefer black and tan color and I do NO INBREEDING.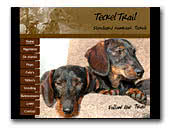 Teckel Trail
A site about Teckel Trail, a breeder of teckels.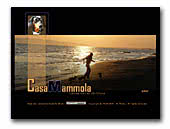 Casa Mammola
Allevamento Bassotto tedesco pelo corto
Dachshund smoothhaired mini and kaninchen kennel. Selection of dapple (silver and brown and tan), brindle (red and black and tan), and solid colors (black and tan, red and brown and tan).

Allevamento bassotto tedesco a pelo corto. Selezione dei colori più particolari: arlecchino (silver e chocolate), tigrato (fulvo e nero focato), piebald (non ammesso) e colori solidi (fulvo, nero focato e chocolate).
Casa Mammola - di Michele Fiorini