Dachshund / Teckel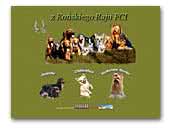 Konski Raj FCI
Hodowla użytkowych jamników długowłosych, chichuachua, yorkshire terrier.
Chihuahua
Yorkshire Terrier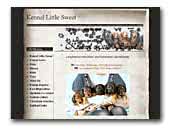 Kennel Little Sweet
Breeding long haired miniature and kaninchen dachshunds in Finland.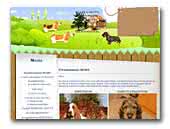 Allevamento Amatoriale DAL PINO'S
Bassethound e Bassotto a pelo duro
I have little amatorial kennel since 1992!


Basset Hound

SMARTDAC
Miniature & Kaninchen Dachshunds
We are a small show kennel based in Morthern Ireland. We exhibit mini smooth, mini long and kaninchen smooth haired dachshunds. Experienced in the world of dog showing since 1982. Top winning hounds in three variety of dachshund.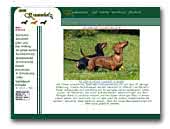 Kennel vom Krummholz
In our Kennel you can find from time to time beautyful Dachshounds, standard, smooth haire puppies. All our dogs live with us as family members.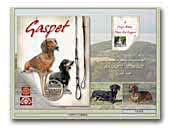 GASPET Dachshunds
GASPET short hair Dachshunds ENCI / FCI recognised Dachshund breed. Let's drive you into a wonderfull Dachshund's World !!!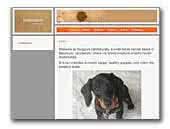 Dwrgwyn
Minature Smoothhaired Dachshunds
We are a small family based kennel based in Blackburn, Lancashire. It is our intention to breed healthy, happy puppies only when the demand exists. Please visit our website today for more information.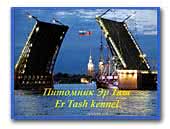 Er Tash Kennel
Longhaired and wirehaired standard dachshunds.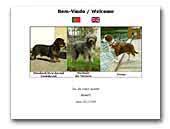 Aradik - Barbado da Terceira,
Dachshund & Drever
Aradik - A reference in the Barbado da Terceira! Outstanding Standard Wire-haired Dachshunds and Drevers. We strive for type, character, health and soundness. Visit our site, visit us and feel free to contact us!
Barbado da Terceira
Swedish Dachsbracke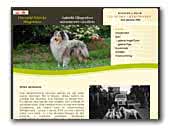 Kennel dogs ze Sfory Cętkowanej
Home kennel. Breeder - zoopsychologist. Now we have puppies Dashund langhaar kaninchen and zwerg. Parents of puppies are champions.
Collie Rough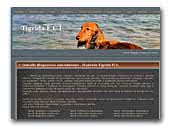 Tigrida FCI - dachshunds
The long-haired miniature dachshund and the rabbit's - the dachshunds' kennel the Tigrida, information about novelties, dogs and the bitches, litters, exhibitions, thin lines to the dachshunds' the best kennels, the history of kennel the Tigrida, and also the dachshunds' origins,as well as their picture and many different interesting information.
.

.