Dachshund / Teckel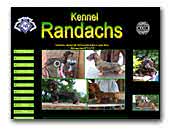 Randachs Kennel
Allevamento amatoriale per la selezione del bassotto tedesco a pelo duro. Riconosciuto Enci-Fci.

Randachs Kennel FCI, Wire Haired Dachshund.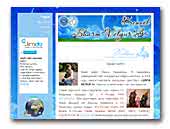 Kennel Sharm Velyur'A
smooth-haired standart dachshunds
Welcome to my site! We are breeding show-quality smooth-haired standart dachshunds. Take a look at my beloved dogs, maybe you will find here your future puppy!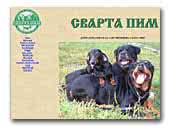 Svarta PIM
Kennel Swart PIM - Basset Hound, Rottweiler, Dachshund.

We are happy to invite you to visit our web page and we are happy to represent our lovely dogs. We have a forum. On the pages of the forum a lot of interesting information - articles, reports from exhibitions, photos and video.

Our Kennel is located in St. Petersburg, Russia.
Yours faithfully,
Irina Mukhina
Basset Hound
Rottweiler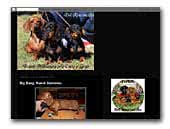 Del Rinconcillo Teckels/Dachshunds
Cria familiar y selectiva de teckel, en las variedades miniatura pelo corto y largo.

Little kennel in Madrid, miniature longhaired and smoothaired dachshund.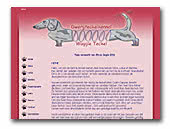 WaggleTeckel
De leukste dwergteckels van de Zaanstreek.

We have beautifull dachshunds, in different patterns. But most important: healthy and a great caracter!!!!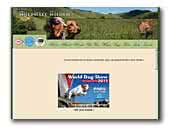 von den Wirsitzer Eichen
Smooth haired Dachshund
German Kennel DTK/FCI for smooth haired Dachshund.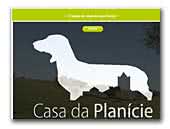 Casa da Planície
Criação de cães de raça Teckel - Dachshund - Baixote.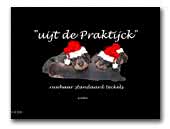 uijt de Praktijck - wirehaird dachshund
We are a small home based kennel. We breed only wire-haired standard dachshund since 2000.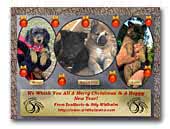 Widholmens Kennel
Small breeding of groenendael, tervueren & longhaired dachshund (dwarf), we usually have at least one litter/year & sometimes two. Welcome to visit our homepage for more information about our dogs, puppies, breeding, imports, results and more.
Belgian Shepherd Dog - Groenendael, Tervueren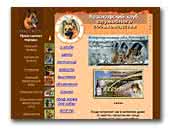 Красноярский клуб Служебного Собаководства
Россия. Красноярск. На сайте нашего клуба вы найдете много интересной информации о собаках и щенках разных пород, имеющихся в нашем клубе.
German Shepherd Dog
Rottweiler
German Spitz
.

.