Dachshund / Teckel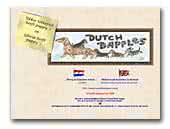 Dutch Dapples
Welcome to our website!
Here you will find information about our passion what has stolen our hearts. You will see all our doxies in different official colors and patterns. We specially like to breed choc/tan and choc/tan dapple puppies.

Our puppies are raised as a part of our family, they are happy and well socialized. We are dedicated to finding loving homes for our puppies.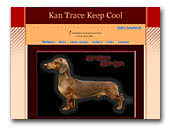 Kan Trace Keep Cool
My pedigree name is Kan Trace Keep Cool, but all my friends call me Mylo. I live with my two best friends Maja and Nikolina. They love me, and pet me all the time.

People say I'm very friendly, so everyone want's to play with me, and kiss me, but I don't mind.. I like that!! My motto in life is "All dogs are my friends!!", so be my friend and play with me!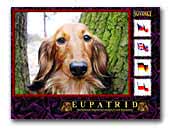 EUPATRID
Websites of life in our kennel dachshunds longhaired miniature and rabbit. Many photos- little words. Exhibitions, breeding females and their puppies, photo reports from trips to Europe with our dachshunds. In Czech, English, German and Polish language.



ALLEVAMENTO DI MARPAL
Thirty years for selection dachtsund champions - bassotti pelo duro, lungo e corto nani e kaninchen - campioni, esposizione e tana - a disposizione e su prenotazione cuccioli tutto l anno.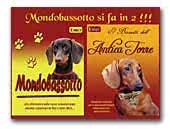 I Bassotti dell'Antica Torre
Allevamento amatoriale per la selezione del bassotto a pelo corto taglie nano e kaninchen nei colori nero, fulvo, choccolate e arlecchino.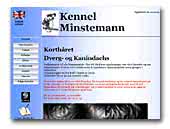 Kennel Minstemann
Breeder of smoothhair miniature and smoothhair kaninchen dachs.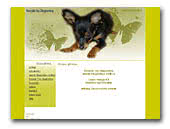 Taniec Motyla
Dachshund kannichen langhaired and Russian Toy longhired.
Russian Toy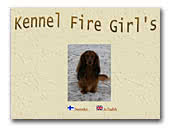 Kennel Fire Girl's
Long-hair miniatyr and kaninchen dachshunds small-scale breeding.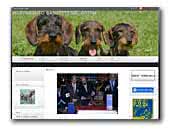 Allevamento Del Gotha
Uno dei più importanti allevamenti di bassotti nani e kanichen sia a pelo duro che liscio.

One of the most important Miniature Kanichen, Wire and Smooth haired Teckel breeding.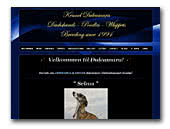 DULCAMARA
Dachshunds - Poodles - Whippets
We invite you to visit Dulcamara - The home of 3 dogbreeds in Norway.
* Standard and Miniature smooth-haired Dachshunds.
* Dwarfpoodles
* Whippets

Health - Quality & Type. Dogs for: Companionships & Shows.
Poodle
Whippet