Dachshund / Teckel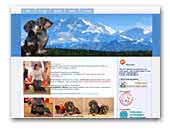 BERGBERRY kennel
Bergberry is small kennel from Riga, Latvia. Our breeds - dachshund wirehaired miniature and kanninchen.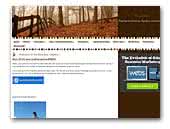 Phylcher
Labradors, Dachshunds and Papillons
Based in North Wales, UK I have been involved in dogs all my life, mainly in Labradors and Miniature Long Haired Dachshunds and started competing in mid 2006 with my first Mini Long Dachshund. Since then I have handled a variety of different breeds from limit shows to championship shows including Crufts 2010, 2011 and 2012 competing in the breed class, YKC Stakes and YKC Handling as well as the JHA Semi Finals. Thus dog showing being my hobby.

All our puppies are bred solely for health and temperament being as close to the breed standard as possible. All parents have the relevant UK health checks advised by the BVA and KC. Health checks include DNA testing, and GPRA as well as hip and elbow scorings. All puppies are reared in our home around other show dogs and children. All puppies are KC registred with a 5 generation pedigree, puppy packs, free insurance, comfort blankets and ongoing support and advice.
Labrador Retriever
Papillon

I Bassotti di Santo Regolo
Allevamento Amatoriale per la selezione del bassotto tedesco a pelo duro nei colori cinghiale, foglia secca, cioccolato, nero focato ed arlecchino.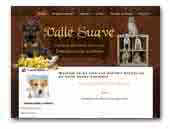 Valle Suave
Kleinschalig fokker van parsonrussellterriers en dwergteckels ruwhaar Zeer lief karakter ouders vele show titels.
Parson Russell Terrier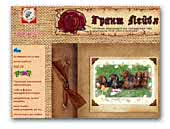 Grant Lebl
Welcome to contact us. Dachshunds kennel FCI. Dachshund standart long haired for show and breeding.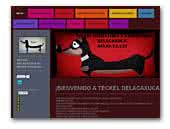 Delacaxuca teckel miniatura y kaninchen
Cri y seleccion teckel miniatura y kaninchen.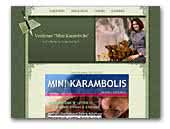 'Mini Karambolis'
Miniature Smoothair Dachshunds
Our small kennel "Mini Karambolis" is located in Lithuania, the town named Kaunas. All our dogs live with us, at home. We are adicted with this breed. Most of our dogs are shown at the dog shows. We don't have lots of litters- for us every litter is a very big responsibility. For every puppy we are looking for the most responsible owners.

For us the most omportant thing is to have and produce the most healthy and happy dogs for shows and for loving at their new homes. You are always welcome to our "Mini Karambolis"!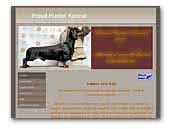 Proud Hunter - Standard Smooth Haired Dachshund Kennel
This breed is my passion, I love their personality, construction, appearance. This is a beautiful and all-round breed! I love to show them on dog shows and I hope I can make this breed better and better with my breedings!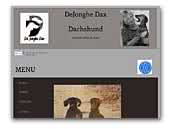 DeJonghe Dax
Smoothhaired Miniature & Kaninchen Dachshund Kennel. All my dogs live with me at home. Results in show. For all info please visit my web site.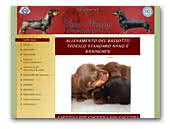 Casa Nicolini
allevamento del bassotto tedesco
Allevamento riconosciuto enci e fci. alleviamo bassotti nelle 3 taglie kancinhen-nani-standard. pelo corto-pelo duro-pelo lungo.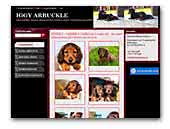 IGGY ARBUCKLE
Welcome in our family kennel. We are breeding miniature and kaninchen dachshunds in Slovakia. We breed for good temperament, health, quality and elegance.


.

.