Dachshund / Teckel

Hubertus Primus Kennel
Hello!
I am Andrea Deák. I breed Smoothhaired Miniature and Kaninchen sized Dachshunds in Hungary. My kennel's name is Hubertus Primus. On my site you can find interesting informations and images about my pets.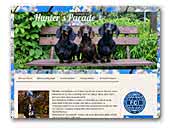 Hunter's Parade
We are dog lovers from Latvia.All our dogs live in house with us.We don't keep our dogs or puppies in kennels,they are family members from the day they are born.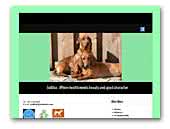 JUDIFAX
Site about my passion. Breeding and showing Smooth haired Standart Dachshunds of high quality. Where health meets beauty and good character.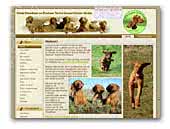 Fényes Varázs Kennel
Hungarian Wirehaired Vizsla's, selected by temperament, working ability and of course with that beautiful appearance which is so typical for these wonderful dogs.
Hungarian Wirehaired Vizsla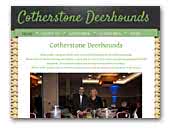 Cotherstone Deerhounds
Here you will find information on our Cotherstone hounds. We have been involved in showing and breeding various breeds for over 35 years, and are currently campaigning home bred deerhounds. All our dogs live indoors and are much loved members of our family. We live on the Ayrshire coast in south west Scotland, and the dogs are regularly exercised on our lovely beaches.
Deerhound
Borzoi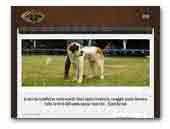 ArcoReale Kennel
Official FCI/ENCI kennel located in Italy. We breed Golden Retrievers, Saint Bernard dog and Dachshund for Expo and Hunting.
Golden Retriever
St. Bernard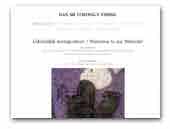 Hug Me Strongly kennel
Miniature/kaninchen shorthaired & longhaired dachshund breeding & professional handling.
Poodle
English Setter
.

.