Dachshund / Teckel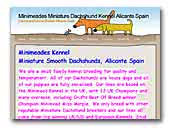 Minimeades Miniature Smooth Dachshunds
Breeder of Miniature Smooth Dachshunds based in Alicante Spain.

Criadores de Teckel Miniatura Pelo Corto en Alicante España.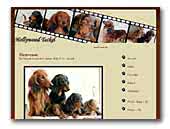 HOLLYWOOD Teckel
Elevage passion de Teckel nain et kaninchen poil long, fauve, noir et feu, chocolat, arlequin bleu, arlequin chocolat.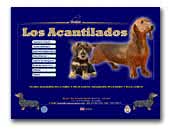 Los Acantilados Teckel
Breding of standard wire-haired, miniature wire-haired, miniature smooth.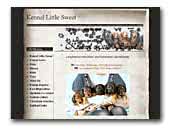 Kennel Little Sweet
Breeding long haired miniature and kaninchen dachshunds in Finland.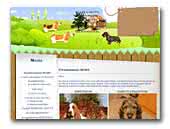 Allevamento Amatoriale DAL PINO'S
Bassethound e Bassotto a pelo duro
I have little amatorial kennel since 1992!
Basset Hound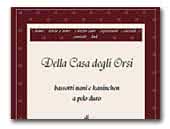 Allevamento Della Casa degli Orsi
Allevamento riconosciuto Enci - Fci.



SMARTDAC
Miniature & Kaninchen Dachshunds
We are a small show kennel based in Morthern Ireland. We exhibit mini smooth, mini long and kaninchen smooth haired dachshunds. Experienced in the world of dog showing since 1982. Top winning hounds in three variety of dachshund.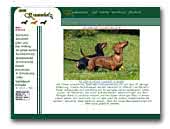 Kennel vom Krummholz
In our Kennel you can find from time to time beautyful Dachshounds, standard, smooth haire puppies. All our dogs live with us as family members.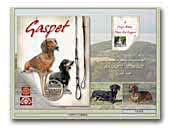 GASPET Dachshunds
GASPET short hair Dachshunds ENCI / FCI recognised Dachshund breed. Let's drive you into a wonderfull Dachshund's World !!!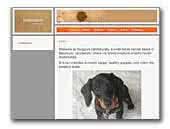 Dwrgwyn
Minature Smoothhaired Dachshunds
We are a small family based kennel based in Blackburn, Lancashire. It is our intention to breed healthy, happy puppies only when the demand exists. Please visit our website today for more information.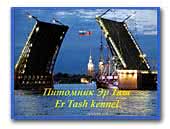 Er Tash Kennel
Longhaired and wirehaired standard dachshunds.