Dachshund / Teckel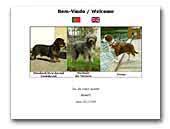 Aradik
Barbado da Terceira, Dachshund & Drever
Aradik - A reference in the Barbado da Terceira! Outstanding Standard Wire-haired Dachshunds and Drevers. We strive for type, character, health and soundness. Visit our site, visit us and feel free to contact us!
Barbado da Terceira
Swedish Dachsbracke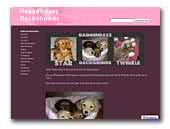 Haggendasz Miniature Dachshunds
We are Breeders of Miniature Long-haired Dachshunds based in North Shields, Newcastle Upon Tyne. We got our first miniature long haired dachshund in 2005. Which is when we fell in love with the breed. We could not have asked for a better breed. They are loyal, clever, michevious and yet love nothing more than snuggling up on the sofa with you.

We are a mother and daughter team who try and breed the best puppies as possible. All our puppies come from a loving family home and leave with lifelong support and advice.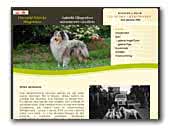 Kennel dogs ze Sfory Cętkowanej
Home kennel. Breeder - zoopsychologist. Now we have puppies Dashund langhaar kaninchen and zwerg. Parents of puppies are champions.
Collie Rough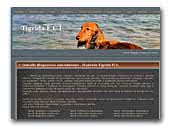 Tigrida FCI - dachshunds
The long-haired miniature dachshund and the rabbit's - the dachshunds' kennel the Tigrida, information about novelties, dogs and the bitches, litters, exhibitions, thin lines to the dachshunds' the best kennels, the history of kennel the Tigrida, and also the dachshunds' origins,as well as their picture and many different interesting information.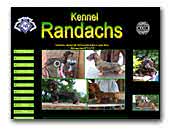 Randachs Kennel
Allevamento amatoriale per la selezione del bassotto tedesco a pelo duro. Riconosciuto Enci-Fci.

Randachs Kennel FCI, Wire Haired Dachshund.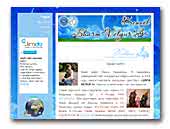 Kennel Sharm Velyur'A
smooth-haired standart dachshunds
Welcome to my site! We are breeding show-quality smooth-haired standart dachshunds. Take a look at my beloved dogs, maybe you will find here your future puppy!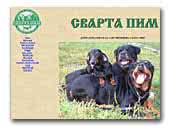 Svarta PIM
Kennel Swart PIM - Basset Hound, Rottweiler, Dachshund.

We are happy to invite you to visit our web page and we are happy to represent our lovely dogs. We have a forum. On the pages of the forum a lot of interesting information - articles, reports from exhibitions, photos and video.

Our Kennel is located in St. Petersburg, Russia.
Yours faithfully,
Irina Mukhina
Basset Hound
Rottweiler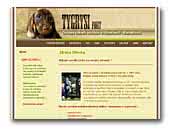 Tygrysi Fort FCI
Miniature smooth dachshunds and the rabbit's.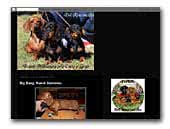 Del Rinconcillo Teckels/Dachshunds
Cria familiar y selectiva de teckel, en las variedades miniatura pelo corto y largo.

Little kennel in Madrid, miniature longhaired and smoothaired dachshund.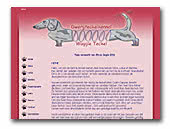 WaggleTeckel
De leukste dwergteckels van de Zaanstreek.

We have beautifull dachshunds, in different patterns. But most important: healthy and a great caracter!!!!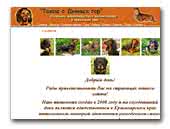 Таксы с Дивных гор
Питомник длинношерстных кроличьих и миниатюрных такс. Россия.