Deutsche Dogge / Great Dane / Dogue allemand


Great Danes of Luizador Kennel
Our Breeding Kennel existing for 16 years. At present time, Luizador kennel is engaged with breeding Great Danes of harlequin and black coloration. Luizador kennel uses in breeding the dogs taken from the well-known Kennels Europe.

Our dogs are huge, bony, with beautiful stylish head! In Luizador kennel is a lot of dogs of Champions. On July, 25th, 2007, the birth of new puppies is expected. We sell puppies with full registration. If you wish to have the puppy of the European type, write to me.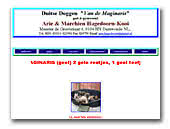 Van de Maginaris - Great Danes
For more then twenty years breeding Great Danes in fawn and brindle.





Great Danes of Somogy Gyöngye kennel
Black and harlequin great danes.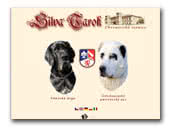 Silva Tarok Kennel
Our fist Great Dane was a dog that was called Hugo. We acquired him in 1994 from a breeding station UTTIS.

Hugo was our first harlequin. It was a giant with a warm heart, a friend and above all a great personality. He won our hearts and enraptured us to an extent that it was clear, that we wont settle just for one Great Dane.

Our kennel began to expand to the extent that in 1995 we have acquired a temperament lady-friend for Hugo. A Great Dane Jagu Uttis. They really clicked at first sight and became an inseparable pair. From that time on, a wonderful life with our animal friends has started.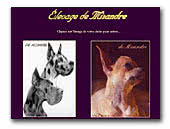 Elevage de Misandre
Dogue Allemand et Chihuahua de Misandre.


Chihuahua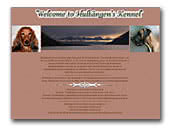 Hultängnen's kennel
We are a small kennel from Sweden since 1977. Priority in our breed is to get good temperament, health, beauty and working. For shows, for companionship and for hunt.
Longhaired Dachshund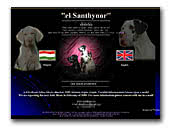 El Santhynor
harlequin and black great dane
El Santhynor is a Great Dane masterbreeding with great passion. We are working with imports and own breeded danes for the best solution.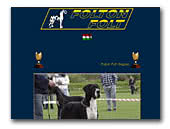 Folton Folt
Harlekin and black great dane kennel from Hungary.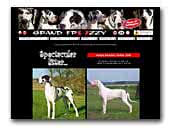 Kennel Grand Frozzy
Breeder of Great Danes in the colours harlequin and black.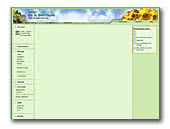 ELEVAGE DE LA BOUTINAIS
Elevage canin depuis 1989 à la campagne en Basse Normandie (France) produisant Caniche gris, Bichon à poil frisé, Dogue allemand 5 couleurs et Saint-Bernard poil long et poil court.
Poodle
Bichon Frise
Saint Bernard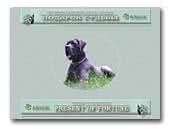 Podarok Sudby - Deutsche Dogge
Deutscher Doggen in den Farben blau, gelb, gestromt, schwarz & gefleckt.




GOLDEN ANGEL - Great Danes Kennel
Fawn and Brindle Great Dane kennel.




.

.