Deutsche Dogge / Great Dane / Dogue allemand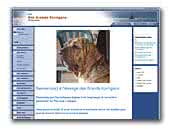 Elevage des Grands Korrigans
Elevage passion de fila brasileiro et de Dogue allemand.
Fila Brasileiro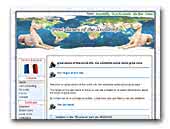 great-danes-of-the-world.info
The worldwide portal about great dane. A lot of usefull informations about great dane: breed clubs, standards, rescue associations, etc. ... and a list of breeders in all over the world including of course Europe.

Le portail mondial du dogue allemand. Un grand nombre d'informations utiles sur le dogue allemand: les clubs de race, les standards, les associations de sauvetage, etc. ... et une liste d'éleveurs dans le monde entier y compris bien sûr en Europe.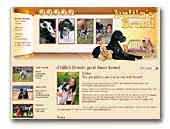 Dalila's Brand kennel
Our kennel was registrited in FCI-RKF. We live in Moscow (Russia) and breed of Great Danes.
Great Danes since 1993.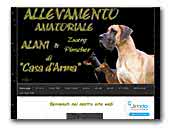 Allevamento amatoriale di Casa d'Arma
Alani e Zwerg Pinscher
Oggi alleviamo solo ed esclusivamente per passione il nostro principale obiettivo è la salute, il carattere e la tipicità dei nostri soggetti. I nostri cani vivono insieme a noi, ricevendo sin dalla nascita, il giusto imprinting alla vita sociale e tutte le cure e attenzioni di cui hanno bisogno, con lo scopo di ottenere dei compagni di vita equilibrati e affidabili.
Miniature Pinscher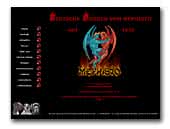 vom Mephisto Great Dane Kennel
Breeder and Exhibitors of harlequin/black and blue Great Danes. We have owned harlequin and black Great Danes since 1970 and have been breeding since 1979. We bred for health and quality, not quantity. Please visit our web site for more details about us.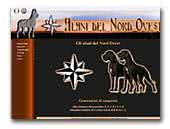 Alani del Nord Ovest
Selezione dell'alano nei colori blu, nero ed arlecchino. Generazioni di campioni.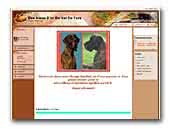 DES ALANS D'OR DU VAL DE TARA
C'est un amour passionné qui m'unit à mes dogues allemands depuis 1992. Cet amour est toujours aussi fort 18 ans plus tard. Je vous souhaite une belle visite de mon site.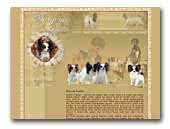 Margenis Papillon
Small family kennel of quality papillons and great danes.
Papillon

Kennel Great Bel
Breeder of Harlequin & Black Great Dane from Denmark.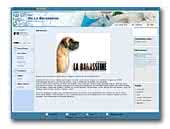 Elevage de La Barasseine
Elevage familial de dogues allemands dans les couleurs fauve, bringé, noir et arlequin.



.

.