Deutsche Dogge / Great Dane
Dogue allemand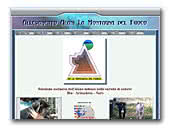 La Montagna del Fuoco Great Danes Kennel
Black, blue and harlequin Great Danes Kennel in Italy.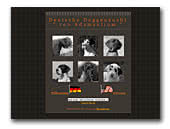 Deutsche Doggenzucht von Adamantium
We breed beautiful Great Danes in the coloure fawn and brindel and black and harlequin.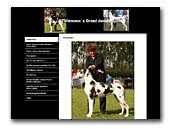 Thilemann's Great Danes
Topwining Harlequins and Blacks from Denmark. With top temperament We only breed a small numbers of litters.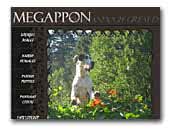 Megappon Great Danes
Great Danes in colours harlequin, mantle, blsck and piebald from Finland. Puppies occatinately. Also males available for approven females.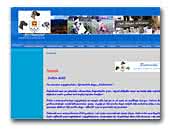 Bistranska
Great Danes Kennel - breeding black, harlequin, brindlle and Great Danes.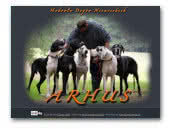 ARHUS Great Danes Kennel
Home breeding of black and harlequin Great Danes. Our danes are a part of our family!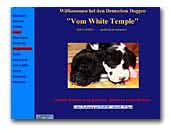 Deutsche Doggen Vom White Temple
VDH/KYDD
We breed Danes in black & harleqin with white colour.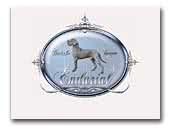 ENDURIAL
Specialbreed of noble Great Danes
Our breeding goal ist he impressive, proud, strong, noble, harmonic, healthy, longliving and gentle Great Dane, which is leaving a unique mark and permanent impression: An ENDURIAL-Dog!

We're mating exclusively excellent and chosen Great Danes of European Blood- & Championlines of the FCI/VDH. We present our dogs successfully at International shows. The offspring of our Danes lives on several different continents and is successful, too.

Our dogs and puppies live with us, grow up in the house, garden, dog-house with outrun, other dogs and animals. They are our permanent companions.

Thus they learn quickly to get a along with their neccessary environment and will be given to their new homes well-conditioned at the age of 8 weeks, including a health certificate.

We will assist our puppy buyers at any time!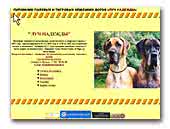 kennel Luch Nadezhdy Great danes
Fawn and brindle colors. Moscow region, Russia.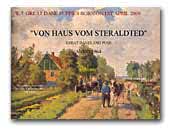 Von Haus vom Steraldted
We breed Great Danes and Pugs. Great Danes from the year 1964 and Pugs from 2004. We have bred several National, International cahmpions and 1 Worldchampion.

We started with Great Danes in Fawn and Brindle, later bred also Harlequin and Black and Blue. My most famous dog I owned was Minos du dog du Vexin. At this moment we only have Harlekin and Black. Visit our website for more information about our dogs.
Pug