Deutscher Boxer / German Boxer
Boxer allemand


ALLEVAMENTO BOXER
DEGLI SCARRONZONI
Breeding a boxer is a passion and we breed only Boxer whit very love. We are in Italy, to Leghorn. Beauty, character and health. An informative site with breed specific information and photographs. Puppies sometimes available from top pedigree lines. Stud dogs available. Visit our web page

Allevare boxer e' una passione, e noi alleviamo i ns. Boxer con molta passione. Siamo in Italia, a Livorno bellezza carattere e sanita' Un sito molto completo con informazioni specifiche sulla razza e molte fotografie. Cuccioli sempre disponibili di alta genealogia. Riproduttori disponibili.
Visitate le ns. pagineweb.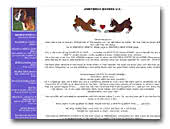 JINNYBRUX Boxers, U.K.
International judge of boxers. Breeder of U.K. and Irish Champions. Website shows a few of our numerous winners, our history, our achievements and our hopes and dreams for the future.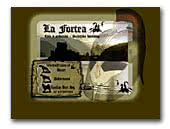 LA FORTEA
Breeding Karelian Bear Dog since 1995, home of champions. Selective Boxer and Dobermann breeding.
Karelian Bear Dog
Dobermann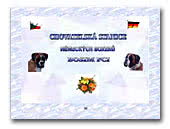 BOSIM FCI Boxers
The Boxer breeding kennel BOSIM FCI is dedicated to the breeding and training of the german boxer. Our goal is to raise healthy puppies with superb temperaments. In 2003 we whelped our A litter, in 2005 our B litter and our C litter was whelped in 2007.

Our main goal is quality training of our dogs. Several times a year we compete in qualifying trials for boxers. We have competed at the national and international levels as well as represented the Czech republic at the world championships for boxers in IPO (ATIBOX WM).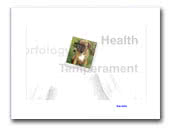 Volcano's Secret Boxer Kennel
Boxers For Health, Morfology & Temperament!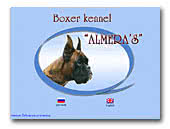 Almera's Boxer Kennel
Boxer kennel from Russia.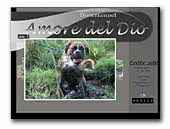 Amore del Dio Boxerkennel
Boxerkennel. Boxer, ... What else?!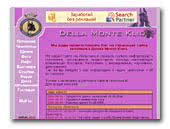 Kennel Della Monte Klio (FCI)
German (Deutscher) boxer's in Moscow, owned by Mrs Olga Klimenkova.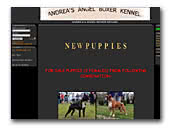 Andrea's Angel Boxer Kennel
Puppies available!!! /Twoo female,one fawn and one brindle/.




.

.