Deutscher Schäferhund / German Shepherd Dog
Berger allemand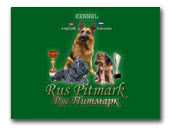 Питомник Рус Питмарк
Питомник Немецких овчарок и Цвергшнауцеров "Рус Питмарк". Калининград.
Miniature Schnauzer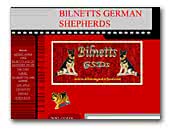 Bilnetts German Shepherds
Successful Hobby Show Kennel located in the UK. Breeders of the ocassional litter. This Kennel has produced several Champions over the years.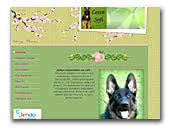 Loren Sofi German shepherds
The standard of breed, and as my German shepherds Sofi and Vasilisa.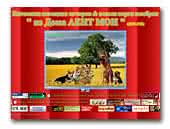 Kennel iz Doma AENT MON Welsh Corgi Pembroke&German Shepherds
Kennel of welsh corgi pembroke and German shepherds dogs «iz Doma AENT MON» Russia. It is registered in 1997 in RKF - FCI. Dogs kennels have titles of champions of Russia, Bulgaria, Romania, Macedonia, Montenegro.
Welsh Corgi Pembroke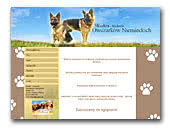 Skiatos - Hodowla Owczarków Niemieckich
Hodowla Owczarków niemieckich, rodowodowe szczeniaki, galeria, reproduktor, suki hodowlane.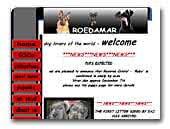 Roedamar
We are a small family run hobby kennel in the heart of the irish countryside. All our dogs are much loved pets first and foremost. They share our home and our lives. We breed for temperament, type, brains and beauty. Occasionaly we will have a litter of pups but only if we feel we can further the breed by the mating.
Great Dane
Chihuahua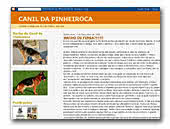 CANIL DA PINHEIROCA
Criação e Selecçãode cão Pastor Alemão.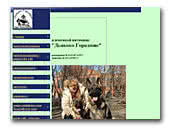 DIJAKOVO GORODISHE
Russian breeding Kennel RKF FCI. Breeders Of Show Quality Griffon Bruxellois, Griffon Belge, Petit Brabancon & German Shepherd Dogs.


Brussels Griffon
Belgian Griffon
Small Brabant Griffon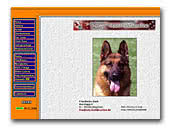 von Groß-Zünder
German Shepherd Kennel
German Shepherd Dogs from North-Germany (Showline).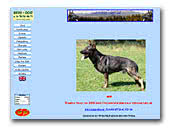 z Vetrovej luky
Breed and trainning of German shephard dog.




.

.