Deutscher Schäferhund / German Shepherd Dog
Berger allemand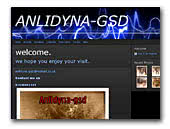 Anlidyna - GSD
We are breeders of high quality german shepherds. We strive to produce GSD'S of true beuty, excelent temperment and fantastic structure. Extreme care is taken when we search for the males we use on our girls to produce only the best from the breed.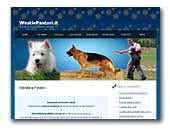 Allevamento Westie & Pastori
Welcome to our site!
German shepherddog select lines "work" and "by beauty" & West Highland White Terrier excellent blood lines. Here you can know us, our dogs, leave your comments and questions, and maybe discover something new about the breeds that we raise. Happy surfing!
West Highland White Terrier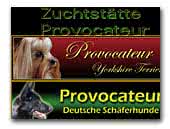 Zuchtstätte Provocateur
For more informations, please visit our Website.


Yorkshire Terrier

kennel Majesty Cyprus
German Shepherd Dog, Toy silver poodle and Chinese Crested Dog in Cyprus.
Poodle
Chinese Crested Dog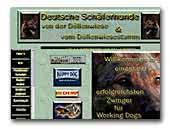 von der Döllenwiese
Deutsche Schäferhunde
One for the best workingline Kennels.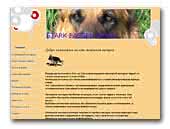 Hanny-dog
About my favourite dog - breeds a German shepherd.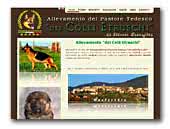 dei Colli Etruschi
Allevamento del Pastore Tedesco
Allevamento del Pastore Tedesco "dei Colli Etruschi" - di Alberto Maccaglia. Riconosciuto ENCI, FCI e SAS. Informazioni e foto dei miei cani e delle cucciolate.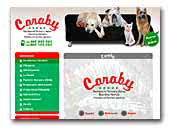 Caraby
Criadero de Pastores Alemanes de élite.





Király Puszta
This is the site of the Komondor and German Shepherd Dog from Czech Republic.
Komondor
.

.