Deutscher Schäferhund / German Shepherd Dog
Berger allemand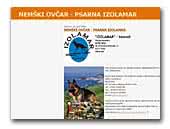 IZOLAMAR Kennel - German Shepherds
We are a small kennel of German shepards, registered with the FCI and KZS since 2005. Kennel named IZOLAMAR is located in the seaside town Izola, Slovenia.

Kennel steep to the breeding of German shepherds good blood lines and successful exhibition. We are directed to breeding quality, not quantity, therefore, are occasionally also available puppies. (more pictures on our website.

Crvena Munja kennel
We breed two breeds, German Shepherd Dog & American Staffordshire Terrier. On our page you can find informations about us, our dogs, litters, show results, progeny and more another informations about breeds. You are welcomed and feel free to contact us.
American Staffordshire Terrier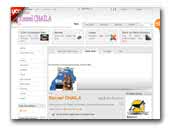 Kennel Chaila
Breeder of German Shepherd dog in Norway.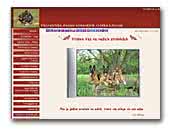 z Acomy
Prezentace chovatelské stanice NO která se zabývá chovem a výcvikem německého ovčáka.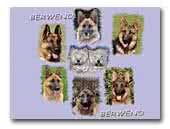 Berweno
Welcome to our Kennel of German Shepherds, Westies and French Beauceron.

German Shepherd:
We offer for stud male ICh. Unique Sherak - 13 trials, Junior Champion of Czech Republic, Champion of Czech Republic and Slovak Republic, HD a normal, First Class Breed Survey 5JX1/P life-long; And now we offer puppies - term of taking is about 30.9.2009.
West Highland White Terrier
Beauceron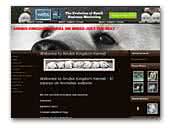 Anubis Kingdom Kennel
We don't care for quantity but for quality! Our dogs and puppies grown up and live as part of our family, and we propel socialize our dogs and puppies.


Samoyed
Japanese Spitz
Belgian Shepherd Dog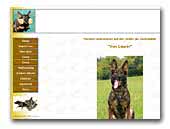 Von Laurin
Leistunsstarke Deutsche Schäferhunde - German shepherds workingline.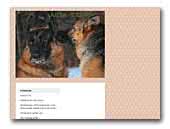 ANTA TERIS
Breeds of dogs: German Shepherd Dog, Brussels Griffon, Belgian Griffon, Petit Brabanson. Breeding manufacturers, sale of puppies, photos, announcements.
Brussels Griffon
Belgian Griffon
Small Brabant Griffon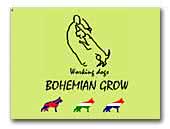 Bohemian Grow
malinois and german shepherd dogs
Working malinois and slovak bloodline working german shepherd dogs.
Belgian Shepherd Dog - Malinois
.

.