Deutscher Schäferhund / German Shepherd Dog
Berger allemand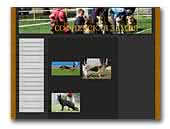 Sofievskaya Zemlya
German Shepherd Dog
My German Shepherd Dog - photo, puppys, show ...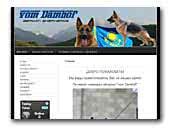 vom Damhof Kennel of German Shepherds
Breeding of german shepherd dogs.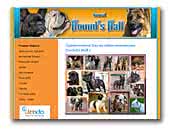 kennel Hound's Hall
Kennel french bulldog & german schepherd dog.


French Bulldog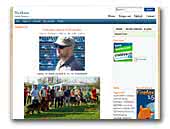 THORHAUS german shepherd dog kennel
"THORHAUS" is a german shepherd dog kennel from Romania, Craiova city, since 1996.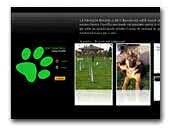 Von Casa Falco
Von casa falco is the perfect dog kennel for your dog while you're on holidays. Don't be worried, you can come to visit us so you can understand how much we love our dogs. Visit our web site and contact us for any information. See you soon,
Bonotto's family.
Jack Russell Terrier

Elevage du Diamant d'Or
We are breeding german dog shepered and Yorkshire.

Nous elevons des bergers allemands et des yorkshires.

Nie sme jivotnoved ot German shepered i yjorkshirski terieri.
Yorkshire Terrier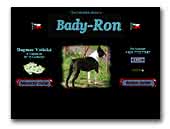 Kennel BADY-RON
We are small kennel from Czech Republic. We are breeding original K-9 working shepherds for 19 years. Our Kennel using very famous stud dogs from Top Czech border patrol and using Best DDR working blood lines. Next we are breeding boston terriers top quality for show & breeding. Check out our website for more info+photos.
Boston Terrier

Starzhy kennel
We are breeders of German Shepherd, Bernese Mountain Dog, Greater Swiss Mountain Dog (grosser). Our kennel was established in 1999, registered in the FCI

Today in our kennel are for sale a Bernese Mountain Dog puppies , Greater Swiss Mountain Dog puppies and the German Shepherd Dog puppies We'll help you to pick a puppy, which will correspond exactly to your requirements!
Bernese Mountain Dog
Great Swiss Mountain Dog

Losiradream German Shepherds (Longcoat)
We breed as a much loved hobby. Our dogs are first and foremost, much loved family pets and we cannot emphasise this enough. They live in our home with us and our baby boy, so good temperaments are essential.

We aim to breed German Shepherds as wonderful companions. We strive to produce dogs which are large, excellent temprement, long coat, straight back and with solid bone.

We are very lucky to have our dogs and they mean the world to us.

We are extremely proud of our wonderful dogs, please have a look at our dogs and some of the puppies we have produced.
.

.