Deutscher Schäferhund / German Shepherd Dog / Berger allemand

Kennel of Casa Pellicani
German Shepherd Dog
Selection of the German Shepherd dog to do sports.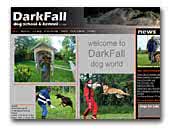 DarkFall kennel
DarkFall kennel & dog school.
Belgian Shepherd Dog - Malinois
Dutch Shepherd Dog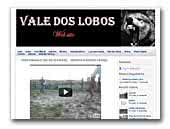 Vale dos Lobos
Malinois, German sheperd
Malinois working german sheperd. Only high drives.


Belgian Shepherd Dog - Malinois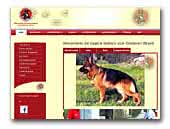 Vom Goldenen Strand
Vom Goldenen Strand, born in 1948, stands out with subjects selected for the character and beauty.




Kennel Kurland Danisimus
Kurland Danisimus a German Shepherd dog and the Latvian Huond kennel Latvian. We also have the Russian-European Laika, Dachshund, fox-terrier wire, Retriever Golden. We can buy this puppy.
Latvian Hound
Fox Terrier (Wire)
Russian-European Laika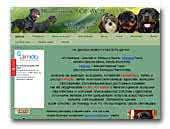 TEREN Kennel FCI
We have puppies of breed: Zwergschnauzer Black, Pepper salt and white, Deutscher schaferhund, Rottweiler, Shih tzu. Our dogs have nice titles at dog-show. We can deliver our puppy in any place if you need it.
Miniature Schnauzer
Rottweiler
Shih Tzu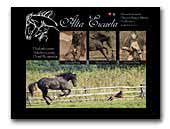 Alta Escuela Malinois, German Scheperd, Fila, Yorkshire Kennel
Welcome to visit our webbsite.
Belgian Shepherd Dog - Malinois
Fila Brasileiro
Yorkshire Terrier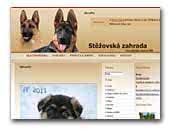 Stěžovská zahrada
We are a small breeding station of German shepherd dogs from Czech republic. Our dogs are all black and rich red in color. These dogs come from a long line of Championship dogs. See our website or write me a e-mail for more information.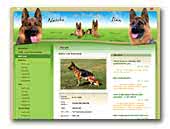 Natcho a Ilan vom Kirschental
Natcho and Ilan vom Kirschental are stud males from one of the best kenell on teh world "vom Kirschental". Both my dogs are an excellet in character, thay are very diligence and both dogs have perfect inbreed personality traits. Natcho and Ilan have a very deep color and are super in conformation.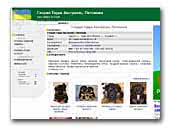 Kennel Gloria Terra Australis
Professional dog kennel. Healthy, big, strong dogs with long - hair coat and pleasant behavior.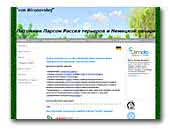 von MIRONOVSHOF - Parson Russell Terrier & German Shepherd dog
A Kennel "von Mironovshof" located in Belarus, Minsk. We successfully breed Parson Jack Russell Terriers and German Shepherd dogs. Our aim is to breed healthy, happy and beautiful puppies. Exports available to loving homes worldwide. Please visit our site for more information.
Parson Russell Terrier
.

.