Deutscher Schäferhund / German Shepherd Dog
Berger allemand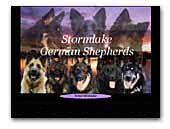 Stormlake gsd
Bredders of Long Coat German Shepherd Dogs.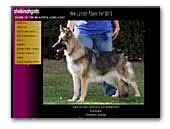 Shekinah German Shepherd Dogs
KC registered breeders of long coat, well bred, excellent tempered dogs - all hipscored. Homebred litters, dogs with us for life, all live indoors as family pets.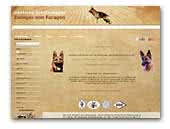 von Faragon German Shepherd Kennel
Kennel von Faragon - Breeding of highclass German Shepherds. Our dogs must be breedsurvey class 1, must be V-rated and must have the highest possible workingtitels (SchH3, IPO3, VPG3, FH2). We are a member and approved breeder for German Shepherds in the SV (association for German Shepherds in Germany), in the WUSV and in the FCI.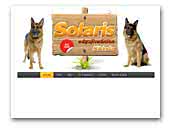 'Solaris' German Shepherd Kennel
German Shepherd kennel from Serbia with over 35 years of experience and tradition. We sell top quality German Shepherd puppies and adult dogs.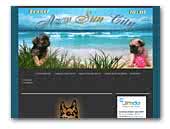 Azov Sun City
Наш племенной питомник « Azov Sun City » основан в 2002 году, занимается разведением пород : Немецкая овчарка, Брюссельский и Бельгийский гриффон, Мопс, Китайская хохлатая собака, Цвергшнауцер.
Brussels Griffon
Belgian Griffon
Pug
Chinese Crested Dog
Miniature Schnauzer

Jennin Lauman kennel
Racing Siberian Husky kennel in South-Western An hour driving from the capital Helsinki. Also small scale breeding of White Swiss Shepherd and solid black Long Haired German Shepherd.
Siberian Husky
White Swiss Shepherd Dog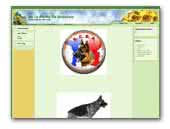 De la Plaine du Roannais
Particulier Producteur de race Berger Allemand, Membre SCBA, installé à Roanne dans le département de la Loire en Région Rhône-Alpes situé en France propose ses prestations de services en éducation canine en tant qu'éducateur canin.

Von den Regenbogenkriegern
German Boxer and German Sheppherd breeder in Alicante. Breeding with german standards.
German Boxer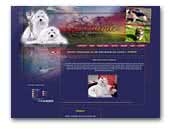 Hodowla Atamir
From many years we are animal lovers. Dogs are with us in everyday life and we can not imagine life without their company. In 2012, we decied to professionaly breeding of our dogs. Our dogs are DNA tested, which which ensures future purchasers of our dogs purity of the breed. Our dogs have a multigenerational pedigrees of many world famouse kennels, which are derived from the FCI (Fédération Cynologique Internationale).
Maltese
Pomeranian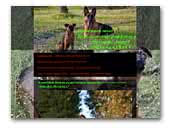 'SOBAKA-ULYBAKA' - Kennel Petit Brabancon and German Shepherds
My name is Sergey A. Grigorov, I trained cynologist of-the breeder! Our cattery is engaged in the professional breeding dogs Griffon and the German Shepherd Dog! Puppies of our the kennel grown in excellent conditions: high-end pet food, vaccination, veterinary inspection! Puppies is given to in new families only after vaccination with the whole set of documents! Assistance in growing, handling! To reserve a puppy, or just to socialize write, call, I'll be glad to talk! My telephone number...
Small Brabant Griffon
.

.