Deutscher Schäferhund / German Shepherd Dog / Berger allemand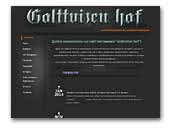 'Golttvizen hof'
working german shepherd
Welcome to visit our webbsite. We have only working german sheperd. Please visit our site for more information.

Добро пожаловать на сайт питомника "Golttvizen hof", Эстония/Россия! Владелец - Валерий Свищёв. Здесь Вы найдете полную информацию о питомнике, моих немецких овчарках, текущих и планируемых пометах, о услугах питомника, узнаете новости о самых интересных мероприятиях: семинарах, дрессировочных лагерях, а также о экзаменах и соревнованиях в России и за рубежом, в которых участвуют собаки моего разведения.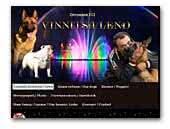 Kennel 'Vinnitsa Lend'
Welcome to kennel "Vinnitsa Lend"! We will be happy to provide any assistance on breeds that are we have in kennel!
English Bulldog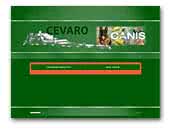 kennel 'Cevaro' Chihuahua long coat hair
and German Shepherd dogs
This Year 2014 on 17th of May we celebrated 30th anniversary of our kennel Cevaro. We have been trying and keeping up gene pool in both Chihuahua and German shepherd. With good health, active character and quality breed. Our web site is not in english yet, so for more information please let your mail into drop box, we looking forward :)
Chihuahua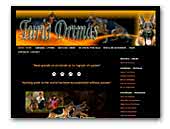 Kennel VON TURIA DRIMAS
''German Shepherds VON TURIA DRIMAS'' Desde 1982 / Since 1982 All our puppies have top pedigree - best German & European bloodlines Breeding and selection of Elite German Shepherds since 1982.

Our dogs and puppies are recognized by the RCEPPA (Real Club Spanish Shepherd Dog German), RSCE (Royal Canine Society of Spain), SV (German Club Dog German Shepherd) WUSV (World Clubs German Shepherd Dog) and FCI (International Federation Cynologic) Being recognized for these important institutions, we have to have certain requirements with the fathers of our puppies are:
* Free Dysplasia Hips And Elbow
* DNA (We are the first Spanish breeders we process DNA)
* Working Tests (which may or BH Obedience Test and Utility SchH or IPO, which consists of 3 tests Tracking, Obedience and Attack and Körung Confirming granted by a German Master).
* Minimum Qualification Of Very Good Exposure In Specialized German Shepherd.

Some of our breeding females have been used in German breeding because of her quality. - Our guarantee: All puppies are cleaned from parasites, vaccinated and chipped. We give helth guaranty, DNA proven controll and HD & ED guaranty.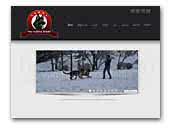 Von RUSHAUS Kennel
German Shepherd Dog
Canisa noastra are ca scop cresterea si selectionarea ciobanescului german din cele mai bune linii de sange.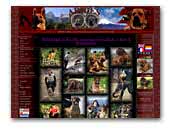 Abides Kennel
Abides kennel - Tosa Inu & German Shepherd Dog We have Tosa Inu puppies Now - puppies were born 10th October 2014, We have 7 females and 5 males. Int.Ch. res. WW Paris, Salzburg FUDZISAN Abides x Ch. Aimi Twierda samuraja.
Tosa Inu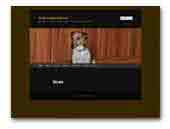 Gold Leash Kennel
We are FCI registered French Bulldog, German Shepherd and Jack Russell Terrier breeder. Our kennel is small family kennel from Hungary.


French Bulldog
Jack Russell Terrier
.

.