Deutscher Spitz / German Spitz / Keeshond
Spitz allemand / Wolfspitz / Grossspitz / Giant Spitz / Mittelspitz / Medium size Spitz

/ Kleinspitz / Miniature Spitz / Zwergspitz / Pomeranian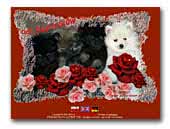 OD DEPTUSIOW Pomeranian's Kennel
Hello from Poland - send Pomeranian's from Kennel OD DEPTUSIOW. Please visitng our Webside. We have Pom's in interesting coloures (black and tan, black and silver, creme, graugewolkt). Best wisches for all from Poland.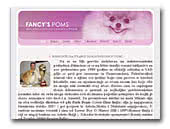 FANCY'S POMS
Breeders of fine poms since 1998. We are located in Croatia near Zagreb. All our dogs come from USA and are out of Great Elms lines. On Euro Dog Show in Zagreb our dog won 3. place in puppy class. We ocasionally have show dogs for sale. Please call for details.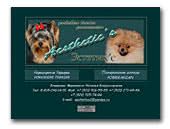 Aesthetics kennel
Fine pomeranians and yorkshire terriers of Russia.


Yorkshire Terrier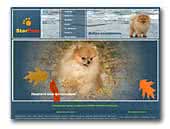 StarPom Pomeranian
High quality Pomeranian hobby breeder located in Moscow, Starfire, Great Elms and Lenette lines.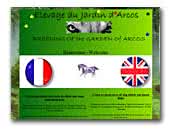 ELEVAGE DU JARDIN D'ARCOS
Venez rencontrer des races de chien que vous connaissez peu: Loup Tchèque, Shiba-inu, Akita-inu, Berger d'Islande, Spitz loup, Eurasier, Chien de Canaan, Suédois de Laponie, Teckel nain a poils longs, Caniche, Yorkshire.
Czeslovakian Wolfdog
Shiba-inu
Akita-inu
Icelandic Sheepdog
Eurasier
Canaan Dog
Swedish Lapphund
Dachshund
Poodle
Yorkshire Terrier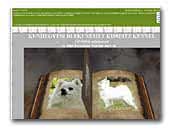 Kunhegyesi Bleki
Kleinspitz and Mittelspitz Kennel
Kleinspitz and Mittelspitz in White color for Show or Hobby.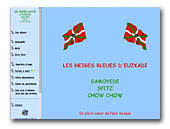 LES NEIGES BLEUES D'EUZKADI
En plein coeur du pays basque, au pied de la montagne, elevage familial avec une selection rigoureuse beauté, caractére et santé, nos chiens sont elevés parmi nous en totale liberté.

Elevage familial de samoyede, nos lignées sont issues d'une selection rigoureuse type, caractére et beauté.

Elevage familial de spitz nain et petit, nous avons des crémes, des oranges et des noirs et feu, nos chiens sont issus d'une selection rigoureuse beauté, type et caractére.
Chow Chow
Samoyed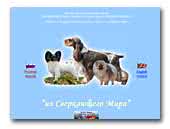 Kennel IZ SVERKAJUSHEGO MIRA
Our kennel is to Smolensk, Russia. Our breed: English cocker spaniel, Papillon, German miniature spitz and Pomeranian.

Welcome to our site! On it you will find information on our dogs, puppies, successes at shows, a big photo gallery and many other things. The kennel is since 1992.
English Cocker Spaniel
Papillon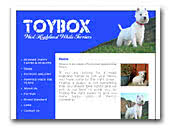 TOYBOX West Highland Terrier
Well know Kennel breeding quality puppies in West Highland Terrier and Bichon Frise. Home of the World Famous TOYBOX Pomeranians. Westies Bred in the country of origin Scotland
West Highland White Terrier
Bichon Frise
.

.