Deutscher Spitz / Keeshond
German Spitz / Spitz allemand / Wolfspitz / Grossspitz / Giant Spitz / Mittelspitz /
Medium size Spitz / Kleinspitz / Miniature Spitz / Zwergspitz / Pomeranian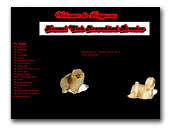 Foxypoms Pomeranians and Lhasa apso
Kenel Club Accredited Breeder.
Lhasa Apso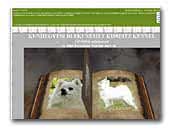 Kunhegyesi Bleki
Kleinspitz and Mittelspitz Kennel
Kleinspitz and Mittelspitz in White color for Show or Hobby.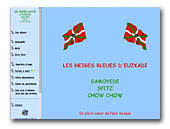 LES NEIGES BLEUES D'EUZKADI
En plein coeur du pays basque, au pied de la montagne, elevage familial avec une selection rigoureuse beauté, caractére et santé, nos chiens sont elevés parmi nous en totale liberté.

Elevage familial de samoyede, nos lignées sont issues d'une selection rigoureuse type, caractére et beauté.

Elevage familial de spitz nain et petit, nous avons des crémes, des oranges et des noirs et feu, nos chiens sont issus d'une selection rigoureuse beauté, type et caractére.
Chow Chow
Samoyed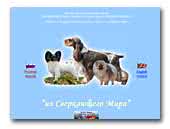 Kennel IZ SVERKAJUSHEGO MIRA
Our kennel is to Smolensk, Russia. Our breed: English cocker spaniel, Papillon, German miniature spitz and Pomeranian.

Welcome to our site! On it you will find information on our dogs, puppies, successes at shows, a big photo gallery and many other things. The kennel is since 1992.
English Cocker Spaniel
Papillon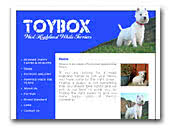 TOYBOX West Highland Terrier
Well know Kennel breeding quality puppies in West Highland Terrier and Bichon Frise. Home of the World Famous TOYBOX Pomeranians. Westies Bred in the country of origin Scotland
West Highland White Terrier
Bichon Frise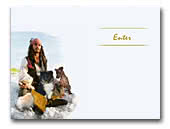 Lazurnij Frant kennel
The kennel was founded in 2004. We breed 3 breeds: shetland sheepdog, pomeranian spitz, zwergpincher. We hope you'll enjoy our website, where you can see the photos of all our dogs and the dogs who was born in our kennel, besides you'll have a chance not only see the pedigrees but to get acquainted with our dogs' relatives on photos! Welcome!
Shetland Sheepdog
Miniature Pinscher