Deutscher Spitz / Keeshond
German Spitz / Spitz allemand / Wolfspitz / Grossspitz / Giant Spitz / Mittelspitz /
Medium size Spitz / Kleinspitz / Miniature Spitz / Zwergspitz / Pomeranian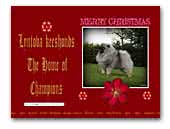 Lyntova Keeshonds
Irelands top winning keeshonds.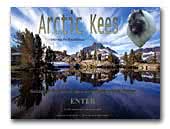 Kennel Arctic Kees
Home of the Top Winning Keeshonden in Norway.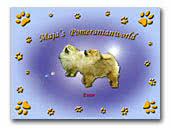 Maja's Poms
Small kennel of Pomeranian in Germany.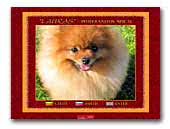 LAURAS Pomeranians kennel
Poms kennel LAURAS in Lithuania. Our dogs many shows winners. Best's leaders. Come here!...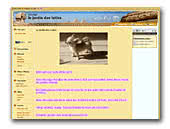 Le Jardin Des Lutins
Elevage LOF, spécialisé dans le chihuahua et le spitz allemand taille nain situé en plein coeur des vosges.
Chihuahua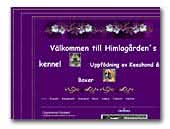 Himlagården´s Boxer & Keeshond Kennel
A small Boxer & Keeshond kennel loacted in Åstorp South Sweden.
German Boxer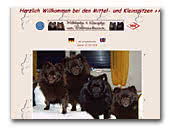 vom Bollmannbrunnen
Mittelspitze und Kleinspitze
Individual breeding, home of brown Mittelspitzes an Kleinspitzes.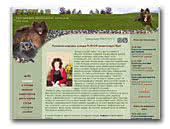 PUSHAR питомник породы немецкий шпиц
Питомник немецких шпицев "Pushar"(RKF-FCI)ведет плановое разведение миниатюрных(карликовых), малых и средних шпицев черного и коричневого окрасов. Щенки от лучших представителей породы, консультации по воспитанию, выставочной подготовке, грумминг (уход за шерстью). Руководитель питомника - кинолог Селиванова Татьяна Владимировна
German Spitz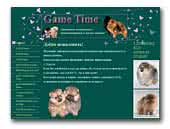 Game Time
Kennel "Game Time" - German Spitz Pomeranian and in Russia. Puppies for sale. For show and home.



Rojber Kennel
We are the beginning Kennel from Poland. We invite you!
Boston Terrier
Miniature Pinscher