Deutscher Spitz / Keeshond
German Spitz / Spitz allemand / Wolfspitz / Grossspitz / Giant Spitz / Mittelspitz /
Medium size Spitz / Kleinspitz / Miniature Spitz / Zwergspitz / Pomeranian

de Pompadour Pomeranian
Small kennel of Pomeranians. Have a fun by visiting our Pom home page.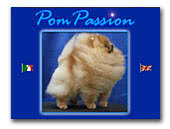 Pompassion Pomerania
Pom-Passion Kennel breeding of the Spitz German Toy (Pomeranian) recognized ENCI-FCI.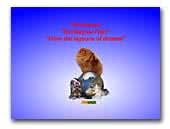 From Lagoon of Dreams
The nursery is engaged in these kinds of dogs, such as: Pomeranian, Yorkshire Terrier, Chihuahua.
Yorkshire Terrier
Chihuahua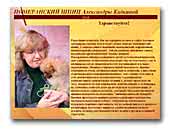 pom-xan.narod.ru
We are Pom lovers from Latvia, we invite you to visit our site, where you can take a look at our dogs and get some information about them. Also on our site you can find show results with photos and occasionally puppies for sale.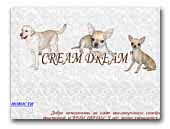 CREAM DREAM
Welcome to our site! I'm breeding top quality Chihuahua, Deutscher spitz-kleinspitz from Belgorod, Russia.
Chihuahua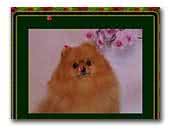 Doux Rêves d'Amours
Elevage familliale de Spitz Nains et Petits dans les couleurs Orange, Orange Charbonné et Black and Tan. Sur mon site partager avec moi ma passion pour cet adorable petit chien de compagnie. Photos, Vidéos et résultats d'expositions. Mise à jour régulière.
Bonne visite.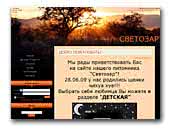 Kennel Svetozar
Welcome to the web-site of Svetozar kennel. We are breeding in Russia Chihuahua and Spitz for show and family.
Chihuahua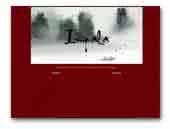 IMPALA kennel
Show quality dogs from healthy lines.
Miniature Pinscher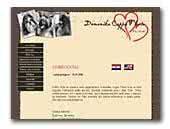 Domenika Coppa Florio Kennel
We are kennel in Croatia and we have Shih Tzus, Chinese Crested Dog and German spitz small.
Shih Tzu
Chinese Crested Dog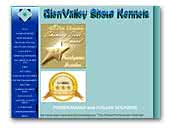 Glenvalley
We breed Pomeranians nad italian Volpinos from Show stock, for type, temperament, soundness and nsize, puppies or youung adults occasionally for sale.
Volpino Italiano
« Prev 1 2 3 4 5 6 7 8 9 10 11 12 13 14 15 16 17 Next »