Deutscher Spitz / Keeshond
German Spitz / Spitz allemand / Wolfspitz / Grossspitz / Giant Spitz / Mittelspitz /
Medium size Spitz / Kleinspitz / Miniature Spitz / Zwergspitz / Pomeranian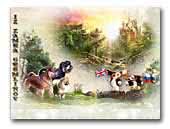 IZ ZAMKA GREMLINOV
I am glad to to invite you in "Iz Zamka Gremlinov"! Our kennel has griffons all three varieties. We have Pomeranian and Kleinspitzes also. We use best blood-lines of Russia, Europe and USA in our breeding. Our dogs anatomical it is correct built and possessing firm phyche and strong health. You are find more detailed information on our web-site.
Belgian Griffon
Small Brabant Griffon
Chinese Crested Dog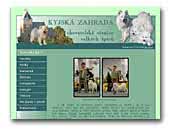 Kyjská zahrada
Kennel large white spitz from the Czech Republic. Photos of puppies, video, ...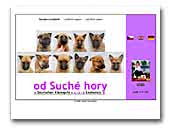 od Suché hory
Our small kennel presents dogs breed Chien de berger belge - Laekenois and Kleinspitz.
Belgian Shepherd Dog - Laekenois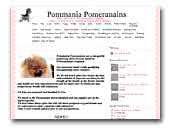 Pommania Pomeranians
Pommania Pomeranians are a top quality producing show kennels based in Worcestershire England.

Our poms are multi Crufts qualifying championship show winners.

We do not breed often but choose the best stud available to improve our lines for the benefit of the health of the breed! Quality and health are very important to us and we make sure we breed for type, temperment, health and soundness.

All dogs are groomed and handled by Zoe.

We breed to the Pomeranian breed standard and our puppies are of the highest quality. We don't have litters often but will sell show prospects to good homes and we will export to other countries with referances.

Take a look around and feel free to ask any questions.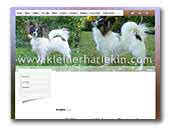 Kleiner Harlekin - German Spitz and Papillon Hobby Show-Breeder
Holá soy criadora  de hobby en Spitz Aleman y Papillon para Show y compania en Tenerife.

Hallo ich bin Hobbyzüchterin für Showhunde und Liebhaberhunde des Papillon und Deutschen Spitzes in Spanien/Tenerife und züchte nach Deutschen Richtlinien.

Hi, I am Hobby-Breeder of Papillon an German Spitz- Showquality and Companian-Dogs in Spain/Tenerife.
Papillon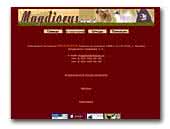 Magdiorus - Pomeranian
The nursery is engaged in breeding cultivation tiny spitz-dog. We are engaged in breeding and exhibition activity. The puppies on sale are presented.

We with responsibility approach to cultivation and the maintenance of our pupils.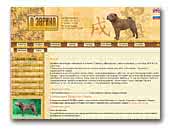 Oevrika
Разведение питомника базируется на лучших кровях пород шар-пей, той-терьер, чихуахуа, йоркширский терьер, вест хайленд уайт терьер, померанский шпиц.

В разведении используются линии собак, зарекомендовавших себя как лучших производителей своей породы. Пары подбираются с учетом всех особенностей породы. В нашем питомнике Вы всегда можете приобрести щенка шоу класса, брид класса и просто домашнего любимца. У нас Вы можете получить своевременную профессиональную помощь в выращивании, воспитании и шоу карьере Вашего любимца, а так же записаться на вязку к титулованным производителям.
Shar Pei
Chihuahua
Yorkshire Terrier
Russian Toy
West Highland White Terrier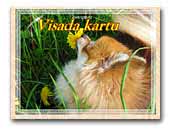 Visada kartu
We are a small kennel zwergspitz in Lithuania. Welcome to our website.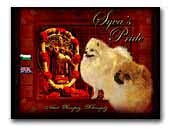 Syva's Pride kleinspitz kennel
Small kleinspitz kennel from Hungary.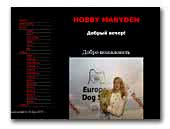 HOBBY MARYDEN Pomeranian spitz kennel
Welcome to the site about the dog breed Pomeranian. And we love them more than anything for that. Warm greetings to You all from us! Come visit our site!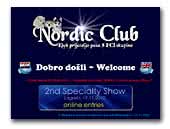 Nordic Club
Club friends dogs FCI Group 5 - Croatia, Zagreb.
Akita Inu
Chow Chow
Samoyed
Siberian Husky
« Prev 1 2 3 4 5 6 7 8 9 10 11 12 13 14 15 16 17 Next »