Deutscher Spitz / Keeshond
German Spitz / Spitz allemand / Wolfspitz / Grossspitz / Giant Spitz / Mittelspitz /
Medium size Spitz / Kleinspitz / Miniature Spitz / Zwergspitz / Pomeranian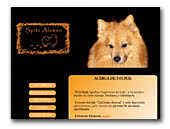 Toumai, a male of German Spitz
(Mittlespitz)
Spanish Mittlespitz focused site, where Toumai, our male of German Spitz, is the star. Toumai is available to meet Mittlespitz females, wishing to have pretty puppies. Pedigree can be seen at the site.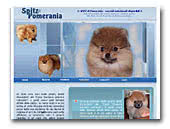 Spitz di Pomerania
Allevamento e Selezione sportiva
Spitz di Pomerania - allevamento e Selezione sportiva dello Spitz di Pomerania, cuccioli spesso disponibili da genitori di altissima genealogia ...



Питомник ШЕЛКОВЫЙ НОС
Питомник "Шелковый Нос" (РКФ) предлагает щенков Йоркширского терьера, Чихуа-хуа, Русского той-терьера, Померанского шпица полностью привитых,клейменых. Мы с радостью поможем Вам выбрать щенка,для души или для выставок. Приглашаем на вязки сук с высокопородными, кобелями. Также ведётся предварительная запись на щенков-Шпица, Йоркширского Терьера, Чихуа-хуа и Русского Той-терьера. При Питомнике есть свой ветврач и груммер, который всегда даст граммотную полезную консультацию.
Chihuahua
Yorkshire Terrier
Russian Toy

Kennel Dagsljus
Small breeding with focus on health and mentality.
Collie Rough

Kennel DARIKAR
Welcome on a web site kennel FCI "DARIKAR" from Ukraine. Kennel specializing in breedings Mops/Pug, Pomeranian Spitz, Yorkshire Terrier, English Bulldog.

Добро пожаловать на сайт питомника "DARIKAR". Питомник специализируется на породах: мопс, померанский шпиц, йоркширский терьер, английский бульдог.
Pug
Yorkshire Terrier
English Bulldog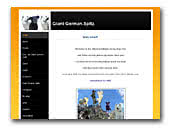 giantgermanspitz.weebly.com
Webpage about rarity of dogbreeds.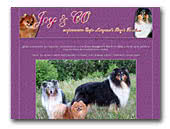 Kennel Iz Knyaginino
The dog breed: collie, sheltie sheperd and german pomeranian spitz. Information, pedegree, much photo and video of the our dogs and puppy in galleries.

The other sites links. Exchange links. Sale puppy rough collie and german pomeranian spitz!
Collie Rough
Shetland Sheepdog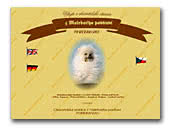 kennel z Malebneho povltavi - Pomeranian
We try to breed real pomeranians. We imported several very quality dogs from abroad. Our dogs live with us as family dogs.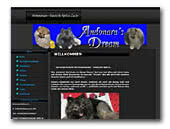 Andonaras' Dream
We are an new and very ambitious breeder for Pomeranians and Kleinspitz in the northeast of Austria, nearby Vienna.