Deutscher Spitz / Keeshond
German Spitz / Spitz allemand / Wolfspitz / Grossspitz / Giant Spitz / Mittelspitz /
Medium size Spitz / Kleinspitz / Miniature Spitz / Zwergspitz / Pomeranian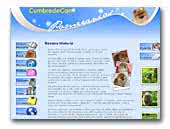 CUMBREDECAN Pomeranias
Cría selectiva y familiar de pomeranias sólidos y particolores.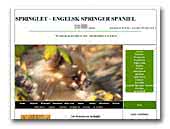 Springlet - German Spitz - Kleinspitz
"We want the goodlookers to work - and - the workers to look good"
Breeding and loveing kleinspitz. - My dogs are members of the "pack" that includes us human beings, on dogs premissions.

That is: the dogs have always been members of our family, on the dogs-conditions ... that is I am the boss, and the other "two-legged" family-members are also "bosses under me".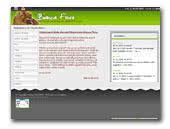 Bianca Fiore
German Kleinspitz site in Slovakia.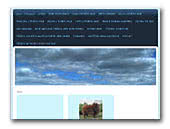 MELONGENA
Our kennel have German spitz little, color brown and also black.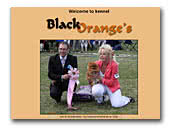 Black Orange's Show Pomeranians
We have been breeding Pomeranians since 1993 in a nice environment on the countryside. All our dogs are like family members on the kennel, which consist of three lovely Pomeranians, two females and one male. Our females are all qualified at shows before covering. We strive to get sound, healthy and vital dogs. Dogshows are our main interest and that is why we rarely have litters. It is not the quantity, but the quality that counts.

Our male World Junior Winner -08 Black Orange's Limited Edition aka Tiger was the most winning junior in Sweden in 2008. Tiger was one of Scandinavians most winning Pomeranians and placed at Top Ten in Sweden. We are looking forward to see Tigers offspring's in the show ring this year.

In 2000 we got the opportunity to buy a promising femalepuppy from kennel Sunline in Norway. She provred to be very successful at dogshows and she has provided her offspring with fine qualities. Her name is Multi Champion INT NORD FIN S DK CH Swedish Winner -03 Sunline Lady In Red " Bonnie" She is one of Scandinavian Top Winning Poms during the past years, and The Very Best Female on Top Ten Pomeranians in Sweden 2002 and 2003.

In 2007 I had the pleasure of handling the Top Pomeranian "Smiley" Sunterra Spontaneous Daystar to an International, Swedish and Danish Champion.
Smiley became 1 # Pomeranian in Sweden 2007!

You will find us in the western part of Sweden in Särö, about 30km south of Gothenburg.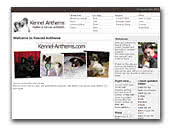 Kennel Anthems
Papillon and kleinspitz in northern Sweden. We breed with both the mentality and health in focus.
Papillon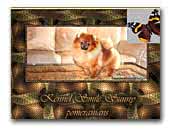 Kennel Smile Sunny - pomeranians
Our small kennel for Pomeranians 'Smile Sunny' is registered in FCI in 2008. It is located in Sunny Beach, which is situated on the coast of the Black Sea in Bulgaria. Hopefully in the near future, our beautiful pomeranians, their pedigree and blood lines justify our dreams for healthy and quality generations.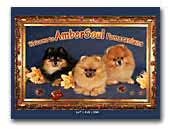 Amber Soul Pomeranian kennel
Pomeranian kennel in Latvia. American and Canadian bloodlines for show and breeding.