Deutscher Spitz / German Spitz / Keeshond
Spitz allemand / Wolfspitz / Grossspitz / Giant Spitz / Mittelspitz / Medium size Spitz

/ Kleinspitz / Miniature Spitz / Zwergspitz / Pomeranian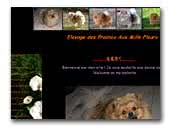 Elevage des Prairies Aux Mille Fleurs
Elevage de spitz nains et petits, oranges et sables. Je vous invite à visiter mon site qui est riche de nombreuses photos et vidéos. Nos chiens sont élevés à la maison, en famille, dans la campagne Vendéenne sur un site de plus de 8000 m2 où ils s'ébattent en liberté. Chiots LOF, parents côtés et identifiés ADN.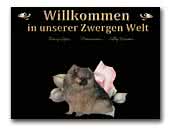 Silky-Dreams Zwergspitz Pomeranian
Wir haben eine kleine feine Zwergspitz Hobby-Zucht,hin und wieder haben wir sehr schöne Welpen.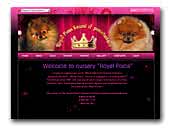 Royal Poms Kennel
Kennel is engaged in a breeding of the Pomeranian since 1997. The purpose of our business is to improve of a Spitz livestock here. The leading lines of America, Europe and Southeast Asia are the basis of the "Royal Poms".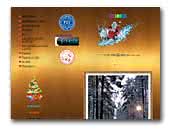 lux-spitz
I am a breeder of klein and miniature spitz, located in Riga, Latvia. Registered in FCI. All our dogs has the test of eyes (PRA) and patella (PL). Welcome to see our home page, here you can see many nice photos from dogs shows, pedigree and many interesting info about spitz. Welcome to Latvia !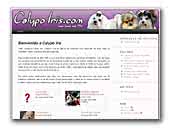 Calypo Iris
Pomeranian, Maltes y Yorkshire Biwier
Calypo Iris - Expertos en Pomeranian, Maltes y Yorkshire Biwier.

Cria selectiva totalmente familiar de Bichon Maltes, Yorkshire Biwier & Terrier y Pomeranian miniatura blanco, crema, wolfsable... . todo Lineas Americanas Excepcionales. Perros totalmente sociabilizados y educados en ambiente familiar. Se entrega con todas las vacunas requeridas. Garantizados y avalados por 15 años de clientes totalmente satisfechos.
Maltese
Yorkshire Terrier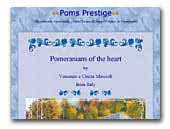 Pomerania POMSPRESTIGE
"POMS PRESTIGE" - breeder/exhibitor of top quality Pomeranians located in Italy.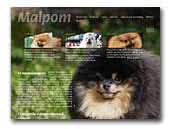 Malpom pomeranian kennel
Питомник мальтезе Мальпом
Malpom is a small Pomeranian show kennel located in Moscow, Russia. Our goal is to breed top quality show Pomeranians. We do not breed often and choose the best stud to improve our lines based on the carefully selected dogs from US and Russian kennels.

Quality and health are very important to us and we make sure we breed for type, coat, temperment and harmonic anatomy. Our poms are part of our family and do not live in kennels or cages.

Питомник мальтезе Мальпом предлагает очаровательных мальтийских болонок.
Maltese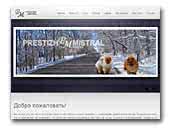 Prestizh Mistral pomeranians
Prestizh Mistral kennel litters are carefully planned with the main objective of producing outstanding quality puppies. with health gaurantee. Please visit our website to learn about us.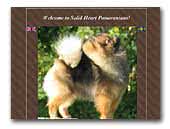 Solid Heart Pomeranians
Small show/hobby breeding of top quality pomeranians. We breed for good health and temperament, balanced structure and beautiful type. We do not sell dogs to large kennels and all of our adult dogs stay with us their entire life.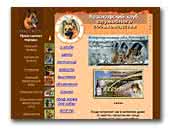 Красноярский клуб Служебного Собаководства
Россия. Красноярск. На сайте нашего клуба вы найдете много интересной информации о собаках и щенках разных пород, имеющихся в нашем клубе.
German Shepherd Dog
Dachshund
Rottweiler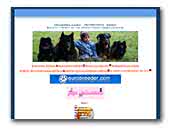 Psi Mysteria Kennel
Small Familly kennel specialized for beauceron/french shepherd harlequine or black and tan and for kleinspitz/pomeranian in all colors mostly black and tan.
Beauceron
.

.