Deutscher Spitz / Keeshond
German Spitz / Spitz allemand / Wolfspitz / Grossspitz / Giant Spitz / Mittelspitz /
Medium size Spitz / Kleinspitz / Miniature Spitz / Zwergspitz / Pomeranian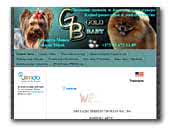 Gold Baby Kennel
Pomeranian and Yorkshire Terrier
On our web site introduces you to the dogs kennel, you can see photos of puppies and their parents. Will go and see it yourself.
Yorkshire Terrier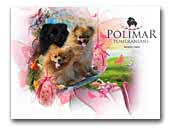 Polimar Pomeranians
We are a small kennel in Bulgaria. We breed and pomeranian. Welcome to our website!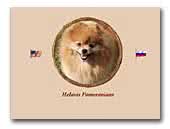 Helavis pomeranians kennel
We are a small kennel in Russia. We breed kleinspitz and pomeranian. Welcome to our website! Here you can see the photos of all our dogs, our puppies and the dogs who was born in our kennel. Time to time we have puppies for sale in different colors.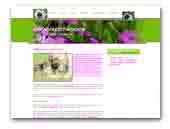 Kennel Lavendermist Meadow
We breed keeshonden matching FCI and AKC standard and use the best American and English lines. For each breeding we choose the dogs with outstanding results in conformation (shows) and excellent health tests. Among our puppies there are champions of many countries - from USA and Canada to Asia, also Interchampions and Grandchampions.

Keeshond is a very old breed, is known as ''Dutch barge dog'', has a gorgeous appearance and unique temperament of companion dog. Keeshond is attached to all members of the family and friendly to other animals. Many keeshonden love agility, rally and other dog activities.



CT's Show Poms
The CT's Show Poms is a very young and small breeding of the beautiful Pomeranian small spitz.

We live in a historial town near Budapest in Hungary. We were both turned towards the breeding by the admiration of the breed. We carefully selected the dogs of the breeding, we think it is very important to breed excellent dogs regarding show and breeding from both sides of the male and female. Our target is to approach the AKC (American Kennel Club) standard as much as possible, furthermore health and temper is the necessary part of our breeding program.

We hope that you will enjoy the visit on our website!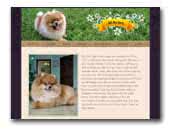 Wild Blue Cherry pomeranian kennel
We are a small hobby breeders in Hungary. Our dogs live with us as family members and socialised with our children from an early age.

We breed show/hobby pomeranians with good health and temperament, balanced structure and beautiful type. Visite to our website.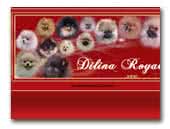 Dilina Royal
We are very happy to present our Kennel. We have been successfully showing and breeding our Pomeranians and German Miniature Spitz since 1992.

We are incharge to our dogs. Only breed from healthy dogs, regularly bringing a new bloods in breeding programm (excellent pedegree and genealogy).

All our dogs live with us at loving home and having excellent characters, health, well socialized and friendly. Our puppys are always vetchecked, vaccinated and having a microchip before leaving our home. They come to a new home with a lifetime support.

Please feel free to contact us at any time.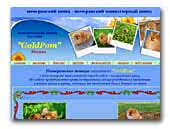 GoldPom Pomeranian
Nursery "GoldPom" Pomeranian spitz-dogs in Russia, (Moscow). Dogs for show and pets. Puppies for sale.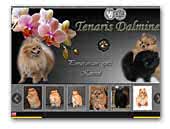 kennel Tenaris Dalmine
Мы рады приветствовать Вас на страницах сайта питомника FCI-КСУ "Tenaris Dalmine" посвященных замечательной породе цверг /той или как его ещё называют померанский Шпиц. Здесь вы можете познакомиться с нашей домашней любимицей, посмотреть фотографии, прочитать интересные статьи о породе, посмотреть видео , порадоваться нашим победам на выставках, титулам и достижениям. Померанский шпиц - это собака компаньон ! Шпиц - жизнерадостная маленькая собачка, которая никого не может оставить равнодушным. Своей игривостью и красотой, нежностью и привязанностью, сообразительностью и улыбчивостью она не перестает покорять сердца окружающих.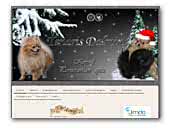 kennel Tenaris Dalmine
Мы рады приветствовать Вас на страницах сайта питомника FCI-КСУ " Tenaris Dalmine" посвященных замечательной породе цверг /той или как его ещё называют померанский Шпиц.


« Prev 1 2 3 4 5 6 7 8 9 10 11 12 13 14 15 16 17 Next »