Deutscher Spitz / Keeshond
German Spitz / Spitz allemand / Wolfspitz / Grossspitz / Giant Spitz / Mittelspitz /
Medium size Spitz / Kleinspitz / Miniature Spitz / Zwergspitz / Pomeranian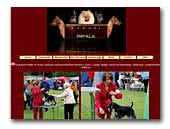 IMPALA kennel
Show quality dogs from healthy lines.
Miniature Pinscher

Petit Pom pomeranians
You can find are kennel in the nederlands. We are a small hobby kennel. We breeds a few litters a year in the colours cream,cream sable, black, orange, wolf sable, black and tan. We alo love to go to the show with are poms so i invite you to to take a look at are pomeranians on are website.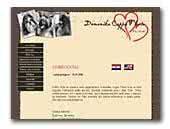 Domenika Coppa Florio Kennel
We are kennel in Croatia and we have Shih Tzus, Chinese Crested Dog and German spitz small.
Shih Tzu
Chinese Crested Dog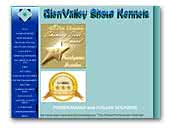 Glenvalley
We breed Pomeranians nad italian Volpinos from Show stock, for type, temperament, soundness and nsize, puppies or youung adults occasionally for sale.
Volpino Italiano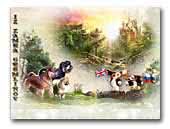 IZ ZAMKA GREMLINOV
I am glad to to invite you in "Iz Zamka Gremlinov"! Our kennel has griffons all three varieties. We have Pomeranian and Kleinspitzes also. We use best blood-lines of Russia, Europe and USA in our breeding. Our dogs anatomical it is correct built and possessing firm phyche and strong health. You are find more detailed information on our web-site.
Belgian Griffon
Small Brabant Griffon
Chinese Crested Dog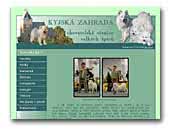 Kyjská zahrada
Kennel large white spitz from the Czech Republic. Photos of puppies, video, ...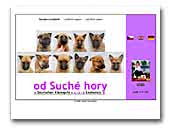 od Suché hory
Our small kennel presents dogs breed Chien de berger belge - Laekenois and Kleinspitz.
Belgian Shepherd Dog - Laekenois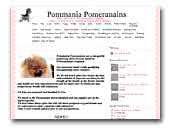 Pommania Pomeranians
Pommania Pomeranians are a top quality producing show kennels based in Worcestershire England.

Our poms are multi Crufts qualifying championship show winners.

We do not breed often but choose the best stud available to improve our lines for the benefit of the health of the breed! Quality and health are very important to us and we make sure we breed for type, temperment, health and soundness.

All dogs are groomed and handled by Zoe.

We breed to the Pomeranian breed standard and our puppies are of the highest quality. We don't have litters often but will sell show prospects to good homes and we will export to other countries with referances.

Take a look around and feel free to ask any questions.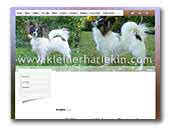 Kleiner Harlekin - German Spitz and Papillon Hobby Show-Breeder
Holá soy criadora  de hobby en Spitz Aleman y Papillon para Show y compania en Tenerife.

Hallo ich bin Hobbyzüchterin für Showhunde und Liebhaberhunde des Papillon und Deutschen Spitzes in Spanien/Tenerife und züchte nach Deutschen Richtlinien.

Hi, I am Hobby-Breeder of Papillon an German Spitz- Showquality and Companian-Dogs in Spain/Tenerife.
Papillon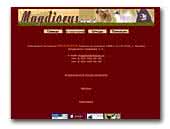 Magdiorus - Pomeranian
The nursery is engaged in breeding cultivation tiny spitz-dog. We are engaged in breeding and exhibition activity. The puppies on sale are presented.

We with responsibility approach to cultivation and the maintenance of our pupils.