Deutscher Spitz / Keeshond
German Spitz / Spitz allemand / Wolfspitz / Grossspitz / Giant Spitz / Mittelspitz /
Medium size Spitz / Kleinspitz / Miniature Spitz / Zwergspitz / Pomeranian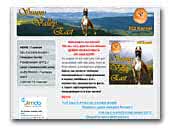 Sunny Valley East
Welcome to our kennel! We are very glad to new friends! On pages of our site you can get acquainted with our pets, look at their photo, a pedigrees, puppies.
German Boxer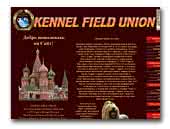 Kennel FIELD UNION
KENNEL FIELD UNION многопородный питомник.
Aмериканский Бульдог (American Bulldog), Aмериканский Пит Буль терьер (American Pit Bull Terrier, АРВТ), Английский Сеттер (English Setter), Йорширский терьер (Yorkshire Terrier), Померанский Шпиц (Pomeranian), Мопс (Mops), Бриар (Briard).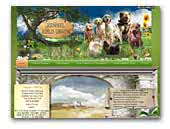 Kennel FIELD UNION многопородный питомник.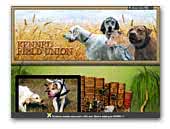 Field Uunion
American Pit Bull Terrier, English Setter
На сайте представлены наши питомцы, породы: American Pit Bull Terrier - English Setter.
American Bulldog
American Pit Bull Terrier
English Setter
Yorkshire Terrier
Pug
Briard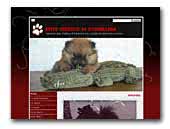 Del Sol Levante
Italian Professional breeder since 1982 Pomeranian and German Spitz Klein black and orange colour. World Champion Klein Spitz in Paris 2011 and France Champion.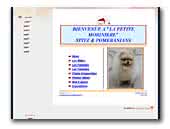 La Petite Morinière
Breeding for quality pomeranians and kleinspitz in France. American and english lines in orange, cream, particolor and black and tan color.



Pomgalaxy Kennel
Our kennel has been breeding Pomeranian and German Miniature Spitz.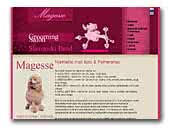 MAGESSE del Vanora
We are a small home kennel and our dogs are part of the family although we breed primarly show dogs and have had lots of success. We do our best to breed for good health and happy minds as well as beauty. Our puppies are raised on a large, multiple acre, clean, open run, inhome kennel.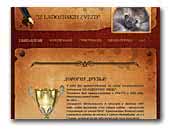 IZ LADOZHSKIH ZVEZD
I'm breeding Pomeranian and Small German Spitz. I love the different colors, especially black and white. All our dogs have titles and the Champions are the winners of exhibitions. We offer puppies for breeding, as pets.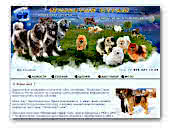 MOHNATYJ STRAZH
Caucasian Ovcharka and Keeshond
Our kennel conducts breeding work with the Caucasian Ovharka being based on the motto: "the Exterior, Health, Working Qualities and Stable Mentality". Choosing a puppy in our kennel you always can receive consultations and the help in cultivation, training and preparation for exhibitions.

Our dogs pass a course "Guard duty" and have corresponding diplomas. We take part in exhibitions not only in pedigree rings, but also in "competition of suits", and with my son of a dog participate and in competition "Junior Handler".
Caucasian Ovcharka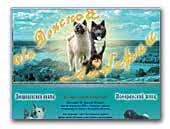 Iz Donskoy Liberii
Akita américain and Deutscher Spitz
The kennel "Iz Donskoi Liberii" is registered in 2000, the Basic breeds - the American Akita and the Pomeranian spitz.

On pages of a site you can see representatives of our kennel, their descendants, familiarise with genealogical, our successes and achievements and is final, to pick up to yourself the loyal friend.
American Akita
« Prev 1 2 3 4 5 6 7 8 9 10 11 12 13 14 15 16 17 Next »