Deutscher Spitz / Keeshond
German Spitz / Spitz allemand / Wolfspitz / Grossspitz / Giant Spitz / Mittelspitz /
Medium size Spitz / Kleinspitz / Miniature Spitz / Zwergspitz / Pomeranian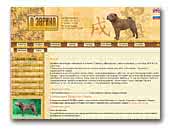 Oevrika
Разведение питомника базируется на лучших кровях пород шар-пей, той-терьер, чихуахуа, йоркширский терьер, вест хайленд уайт терьер, померанский шпиц.

В разведении используются линии собак, зарекомендовавших себя как лучших производителей своей породы. Пары подбираются с учетом всех особенностей породы. В нашем питомнике Вы всегда можете приобрести щенка шоу класса, брид класса и просто домашнего любимца. У нас Вы можете получить своевременную профессиональную помощь в выращивании, воспитании и шоу карьере Вашего любимца, а так же записаться на вязку к титулованным производителям.
Shar Pei
Chihuahua
Yorkshire Terrier
Russian Toy
West Highland White Terrier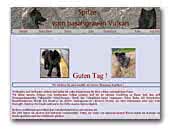 vom basaltgrauen Vulkan
wolfsspitze und schwarze Großspitze
We breed black giant spitz and wolfsspitze (Keeshond). We are member of the "Internationaler Hundeverband IHV". Our dogs are old lined and performanc-oriented.

Wir züchten Wolfs- und Großspitze vom alten Typ. Mitglied im IHV und der "Interessengemeinschaft Wolfsspitz und Großspitz". Wir züchten leistungsorientiert.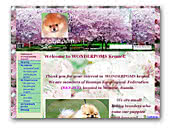 WONDERPOMS Kennel
We are members of Russian Kynological Federation (RKF-FCI), located in Moscow, Russia. We are small hobby breeders who raise our puppies with love and attention. Our puppies come from excellent backgrounds and are very loveable and socialized. We only breed one or two litters per year and keep a small number of dogs so that we can give them all the affection that they deserve, allowing our dogs to live with us as members of the family.

Our breedings are carefully planned to produce quality Poms with sound structure and movement, with loving personalities. We strive to breed happy, physically and mentally healthy, well socialized puppies. All pups are up to date on shots and worming, vet-checked before leaving our home and always health guaranteed, FCI registered.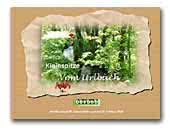 Kleinspitze vom Urlbach
Kleine Kleinspitzzucht in den Farben: Weiß, Schecken und Wolfsfarben.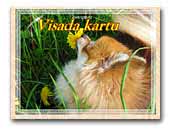 Visada kartu
We are a small kennel zwergspitz in Lithuania. Welcome to our website.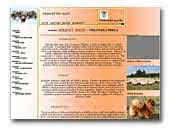 Orlovská perla
Kennel of german small orange spitz in Czech Republic. Welcome