Deutscher Spitz / German Spitz / Keeshond
Spitz allemand / Wolfspitz / Grossspitz / Giant Spitz / Mittelspitz / Medium size Spitz

/ Kleinspitz / Miniature Spitz / Zwergspitz / Pomeranian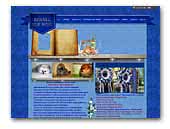 ШЕЛКОВЫЙ НОС -Kennel Silk Nose
Добро пожаловать на наш сайт ШЕЛКОВЫЙ НОС -Kennel-Silk Nose Приглашаем ВАС посетить наш много-породный питомник декоративных собачек. А также посетить странички наших любимых питомцев! В нашем питомнике собачки ухоженны, имеют веселый нрав и крепкое здоровье, они умны и доброжелательны, а молодняк безупречно выращен и выкормлен. Покупая щенка в питомнике ВЫ можете быть уверены в качестве и здоровье вашего питомца. Также вы можете рассчитывать на всестороннюю поддержку и помощь в выращивании наших щенков. Многие выпускники нашего питомника Награждены- Чемпионами, Юными Чемп.России, Гранд Чемп. России BOB, CC, ПК, ЛК, САС, КЧФ, ЧФ ОАНКОО, Ч.РФЛС, Кандидаты в Чемпионы РКФ. Приглашаем на вязки сук с высокопородными, кобелями. Mы предлагаем вет.услуги груммерские услуги и грамотные консультации кинологов и вет.врачей. Сегодня у нас есть щенки на продажу Померанского шпица, Йоркширского терьера и Чихуахуа.
Yorkshire Terrier
Chihuahua

Kennel Talisman Hrofta
Племенной питомник пород Восточно Европейская Овчарка, Малый Померанский Шпиц и Ротвейлер.

Kennel breeds East European Shepherd small Pomeranian and Rottweiler.
East European Shepherd
Rottweiler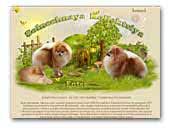 Solnechnaya-Kollektsiya kennel
Welcome to cattery "Solar Collection." Our nursery is officially registered in RKF (Russian Kennel Federation) and FCI (FCI). We are professionally engaged in breeding work and breeding dogs decorative rocks Spitz (Pomeranian) Spitz and small.

In the nursery, you will be able to purchase a puppy for show and breeding, and just a pet. All puppies are sold vaccinated, socialized, accustomed to clean, with a full set of documents and the contract prodazhi.Nash nursery is in Russian city of Moscow.

Sincerely, nurseryman Gerke Allen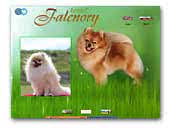 Питомник шпицев Falcnory
Мы приветствуем Вас на сайте нашего питомника Falcnory! Нас зовут Марина и Татьяна Соколовы из Харькова (Украина). Мы рады приветствовать Вас на сайте племенного питомника померанских шпицев. Наш питомник занимается редкими окрасами породы померанский шпиц. Мы имеем померанцев кремового, черно - подпалого, крем - соболиного, рыжего и красного окрасов.

Pallasites Poms
Pallasites Poms is a small Pomeranian Show Breeding kennel Located in Greater London. We breed for health, personality and good quality Pomeranian puppies. My dogs live in my house with my family and are very much loved pets and are really lovely with kids. My dogs are always up to date with injections and health checks.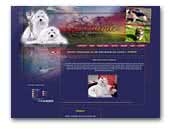 Hodowla Atamir
From many years we are animal lovers. Dogs are with us in everyday life and we can not imagine life without their company. In 2012, we decied to professionaly breeding of our dogs. Our dogs are DNA tested, which which ensures future purchasers of our dogs purity of the breed. Our dogs have a multigenerational pedigrees of many world famouse kennels, which are derived from the FCI (Fédération Cynologique Internationale).
Maltese
German Shepherd Dog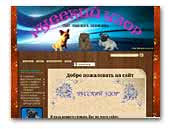 'Russian Pattern'
I am pleased to welcome You to my website. My name is Svetlana. In our club I am a responsible head of the small and medium breeds. These dogs, as German petite (Pomeranian) and small Pomeranian, Pug, French bulldogs.

My main goal is to get healthy puppies. In my work I aim to preserve and improve the qualities of the breed, guided by the modern requirements to the breed standard.
Pug
French Bulldog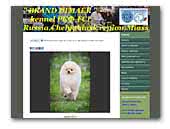 BRAND DIMAER kennel
Hello !

We welcome you at the kennel "BRAND DIMAER"! We work with three dog breeds American cocker spaniel, German Spitz and Shih tsu. Pitomnik is based on the mother pogolovya. Sobaki our breeding livestock is a balanced psyche , good health and anatomy, rich, high-quality wool and excellent temperament.

All our animals have championships, took prizes in major Russian and foreign exhibitions, national and international championships. You can buy puppies with the prospect of the exhibition, as well as pets, just for fun !

All puppies have a stigma, veterinary documents, vaccinated by age. Graduates leave the nursery in new home with RKF -FCI and treaties sales. By prior arrangement, can be delivered in any region ! Enjoy your browsing our site ! It would be appreciated if you leave your review in the guestbook!
American Cocker Spaniel
Shih Tzu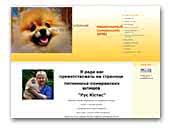 'Рус Юстас'
Питомник "Рус Юстас" профессионально занимается породой померанский шпиц.От наших собак мы стараемся получать здоровое и красивое потомство.Наши собаки не клеточного содержания,много гуляют в любое время года.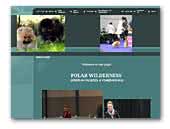 Polar Wilderness Siberians & Pomeranians
FCI Breeder since 2000. Healthy Siberians & Pomeranians for Show, Sport and as pets for loving homes. Please contact us for more informations.
Siberian Husky
Pomeranian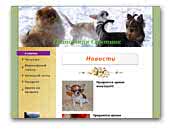 santiak-dogs.jimdo.com
Питомник декоративных пород собак, чихуахуа, немецкий шпиц, и йоркширский терьер.Мы всегда рады видеть вас на нашем сайте!!!
Chihuahua
Yorkshire Terrier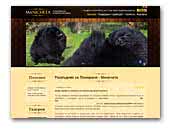 Manicheta - Pomeranian dog kennel
Here you will find useful information about Pomeranians as well you'll have the opportunity to meet the dogs which we look after and breed. We are a registered kennel in BRFC/FCI.Our breeding program includes Pomeranians breed.

Our dogs are registered and they have pedigrees which certifies that they are pure-bred. Dogs are kept in our home, as part of our family. These beautiful creatures are raised with love and actively participate in our life. Our aim is not to simply breed dogs for business. Our aim is they are to be healthy and happy ,both with us and with the new owners.
.

.