Dobermann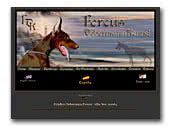 Criadero Dobermann Fercus
Criamos la raza dobermann en España.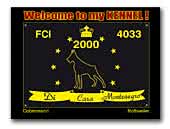 DI CASA MONTENEGRO
Dobermann & Rottweiler Kennel
We breed dobermanns and rottweilers with full European blood!
Rottweiler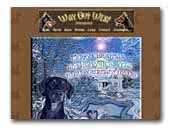 Way Out West dobermanns
Small homekennel from Estonia.






Dobermannkennel Van Royaert
Presentation of Dobermannkennel Van Royaert. Dogs in kennel: Roxanne Dei Nobili Nati, Pando Dei Nobili Nati, Csilla Van Royaert, Xora van Hof ter Eeckhout. Puppy info, links, history, standard, pictures ...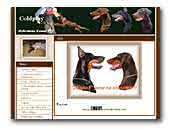 Coldplay - Dobermann Kennel FCI
The website of a small Dobermann Kennel from Czech Republic, from the heart of Europe. Presentation of our females, a lot of photos, videos (work, puppies, etc). Our daylife ... You are hearty welcome!!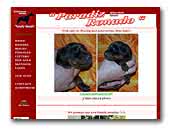 PARADIZ RONADO Dobermann kennel
We breed universal Dobermanns: they are beautiful show dogs, they obtain excellent results in training, they are healthy and have stable character and fantastic temperament, and they are perfect friends and protectors of all members of their families!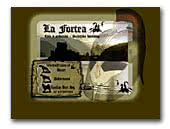 LA FORTEA
Breeding Karelian Bear Dog since 1995, home of champions. Selective Boxer and Dobermann breeding.
Karelian Bear Dog
German Boxer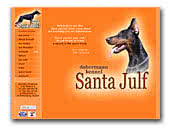 kennel Santa Julf
Kennel of dobermanns and pinschers mini from Russia.
Miniature Pinscher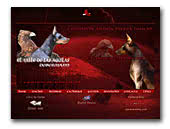 El Valle de las Aguilas
Criadero de Dobermann
Criadero de la raza dobermann en Cordoba, España.



.

.