Dobermann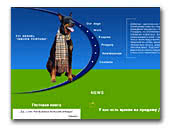 Inborn Fortuna FCI Kennel
Show quality dobermanns from healthy lines.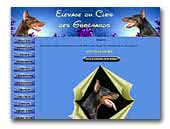 Elevage du Clos des Grognards - Dobermann
Breeding of Doberman pinschers, breeding du clos des grognards (Belgium and France). Stockbreeder of Doberman pinschers since more than 25 years. All information on our champions, puppies, broods, females, males. Find their photographs and pedigree. History of the race Doberman pinscher.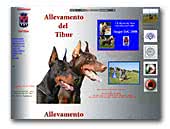 Allevamento Dobermann Del Tibur
Cuccioli e cuccioloni altissima genealogia.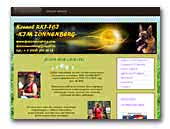 Kennel Kim Zonnenberg
I'm glad to see you on the site kennel "Kim Zonnenberg"! I have been breeding dogs following breeds - german shepherd dog, doberman, velsh corgi pembroke, russkiy toy, chihuahua. Look my favourite dogs, probably, you will find here your future favourite!
Russian toy
Chihuahua
German Shepherd Dog
Welsh Corgi Pembroke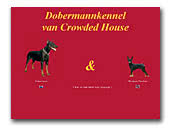 van Crowded House Dobermanns
Since 1990 we dedicated our lives to our Dobermanns. Our Dobermanns are devoted, friendly, passionate and stylish with a considerable dose of self-confidence and a stable character. They are family dogs to the backbone.

With our combinations we found the perfect balance between beauty and character. Every puppy is raised in a social and familial environment and grow up in the house of course. For information or a visit without further engagement you can always contact us.
Miniature Pinscher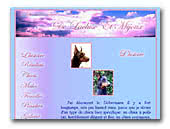 De Lacluse Et Mijoux - Dobermann kennel
Dobermann kennel in France.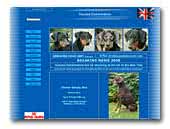 Ruzuna Dobermanns
Breeder & Exhibitors of Top Quality English & European Lines, Top Show quality and Top quality working lines. Breeding for Health Temperament, and Conformation.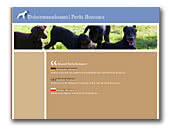 Kennel Perla Brzeszcz
The "Perla Brzeszcz" Kennel was established in 1995, and its located in a beatiful small village in Brzeszcze. From the very beginning we have put the most in effort to create an excellent outcome of our hard work. The Kennel has become our passion and life where every dog is being handled individually from the day its dorn.

We create an outlook for the dog where health, character, personality and well being is a priority to make sure the dog will have the best from their life as it continues its journey. We keep contact with the new owners being that we care of our dogs from the begging until end...
Our client success if our success and a reason for pride.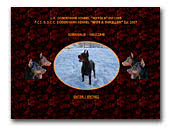 KEYALA - WOT A THRILLER
Dobermann Kennel
We are a small kennel based in France, we have been breeding Dobermanns since 1988 we pride ourselves in the fact we breed for quality not quantity, all our dogs are health tested, are VWD Clear by parentage & undergo regular tests for DCM. We show all over Europe & have Champions in 7 different countries.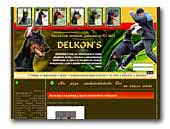 DELKON'S kennel
Kennel of Dobermann Delkon's from Russia.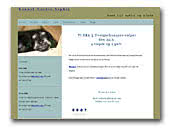 Nordic Sephir
Et lite hjemmeoppdrett av Dobermann og Dvergschnauzer s/s.

A small breed of Dobermann and Miniatureschnauzer black/silver.
Miniature Schnauzer
.

.