Dobermann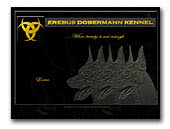 Erebus Dobermann Kennel
We are a small Greek kennel that just started to breed using excellent European bloodlines. Our intention is to breed healthy show dogs with high tamperament and working proportions.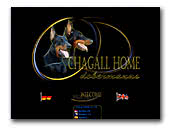 CHAGALL HOME
Chagall Home is dobermanns Kennel in Serbija.





VOM HARTEN KERN Dobermann
Kennel for Dobermann. Welcome in our Website.





van 't Duinezicht Dobermanns
We started breeding dobermanns in 1982. All our puppies are sold with a puppy sales contract and health garanty. Our females and puppies are always living in the house with the family. Our dogs are intelligent and good in character, we are proud of every dog we have ever bred. We are always available to help our new puppy owners.
Miniature Pinscher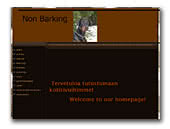 Non Barking dobermanns
Homebased breeding with big heart!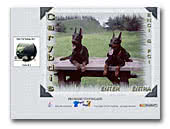 Carybdis Dobermann
Dobermann Kennel Carybdis (FCI-ENCI-AIAD) high quality puppies for show, work and family.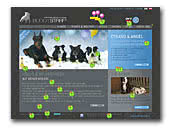 Buddystaff's Staffordshire Bull Terrier ÖKV/FCI
Site about my SBT hobbybreed and my other nice pets. You can see a lot of pics and videos. Have fun at my site ;o).
Staffordshire Bull Terrier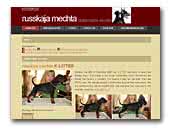 RUSSKAJA MECHTA Dobermannkennel
The kennel Russkaja Mechta was founded in 1990 in Russia and is since 1995 also active in the Netherlands. The founder and owner of the kennel FCI judge Nadjia Timmermans-Kadenko welknown as having knowledge about not only one breed but about the dog in general. Author of the popular book series "The World of Dobermanns" Ambition, Experience, Quality, Health and Good care is the core of her work.

- Russkaja Mechta strives for excellence in all facets of the Dobermann breed. Particular attention is given to Health, Temperament and Confirmation.
-Russkaja Mechta dogs were given many champions titles on both show- and working- competitions. Some of them is world known and sucessful.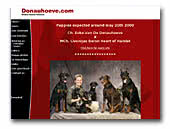 Dobermannkennel Van De Donauhoeve
Dobermann breeder since 1983. We strive for beautiful, balanced and healthy Dobermanns. We have several Belgian, International and World Champions, both in show and work.

Delle Due Donne - Dobermann kennel
Belgian Dobermann Kennel with respect for the health and character of the Dobermann. Both parents have great results in different shows.

World champions both in show as in work in the pedigree.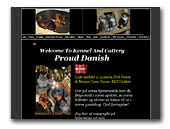 Proud Danish Dobermann Kennel
We are serious breeders of Dobermann, our dogs are like our children. We make pups as near the standard as possible. Our goal is to make show, work and family dogs all in one.

Our pups is registered in DKK/FCI, and will be vac, micro chipped and treated for worms and fleas.Our pups and dogs grows up with children, cats and birds. Please viset our homepage and take a look.
.

.