Dobermann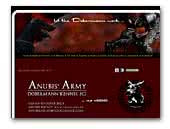 Anubis' Army
Anubis' Army FCI registered Dobermann Kennel.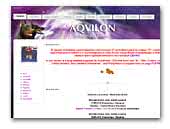 AQVILON
Please browse our site, devoted to our passion - Dobermanns. We are small select kennel located in Ukraine, East Europe, where we strive for excellence in all facets of the Dobermann breed.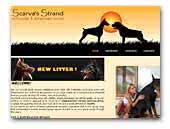 Scarva's Strand Kennel
Family kennel established since 1996. with Rottweilers and latest years with Dobermanns too. Following all necessary standards in breeding, our dogs that participated in events around Europe, always brought to us very good results through the years.

We make breedings with aim only to improve the breed as closest to the standards, and not to sell puppies for profit.Another very important occupation is dog train from Basic Obedience and Guarding up to Working and Breeding Exams, like : BH, IPO, ZTP..."
Rottweiler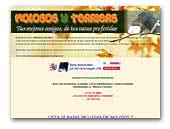 molososyterriers.blogspot.com
Molosos y Terriers: El Blog

Blog del proyecto "Molosos y Terriers" , cuyo fin es la defensa, difusion y proteccion de las razas caninas mas condenadas por la sociedad: Las denominadas "razas peligrosas". Todo nuestro trabajo y esfuerzo se realiza altruistamente por amigos y amantes de estos perros y razas. Esperamos que disfruteis tanto como lo hacemos nosotros trabajando en este proyecto. Un cordial saludo a todos y gracias de antemano.
Rottweiler
American Staffordshire Terrier
Staffordshire Bull Terrier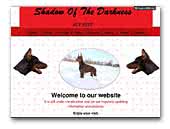 Shadow Of The Darkness FCI 5238
dobermann kennel
Shadow Of The Darkness FCI 5238 Dobermann kennel in Vojvodina/ Serbia/ Europe Contact: Erdelyi Andrea and Ervin Skpye and facebook (english, hungarian, serbian).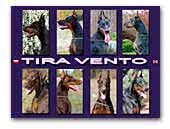 TIRA VENTO FCI - Dobermann Kennel
We have a dobermann breeding in Poland. We offer high quality puppies for shows and work and a part of every family. Our dogs are living in a farm with other animals, children. More informations about us and our dogs you can find on our web site.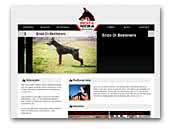 'BESTANERA' Doberman Kennel
BESTANERA Doberman kennel engaged with in enthusiasm and quality breeding and selection for progress of this wonderful breed.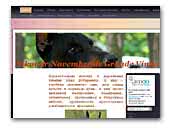 Nikandr-November de Grande Vinko
Дорогие друзья!

Добро пожаловать на сайт одного из моих любимых доберманов Nikandr-November de Grande Vinko (Ник). Я надеюсь, что после посещения нашего сайта, Вы не останетесь равнодушным к породе доберман, мы же постараемся сделать сайт информационно наполненным, красочным и интересным. Нам будет очень приятно если Вы зайдёте в нашу Гостевую книгу и оставите там свои коментарии и пожелания.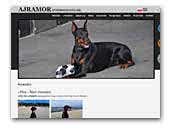 AJRAMOR Dobermann Kennel
Invite in our website: ... There you will find info about our dogs and kennel.



.

.