Dobermann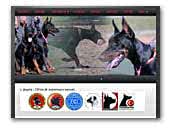 von Bagira Dobermann Kennel
TR'nin ilk dobermann kenneli.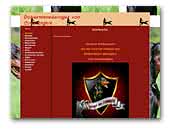 Dobermannzwinger VON CUNOMAGLUS
Ich züchten mit gesunden, HD-freien und DCM freien, im Formwert vorzüglichen und wesensüberprüften Elterntieren. Hier im Dobermann Zwinger Gunomaglus konzentriere ich mich auf Qualität, statt Quantität bei der Zucht von Dobermann Welpen.

Ich bin ein Süddeutscher Dobermann Züchter und mein Erstes und wichtigste Anliegen im Dobermann Zwinger Cunomaglus ist die Gesundheit und das Wohlbefinden unserer Dobermann Welpen. Ich züchte, ausgewogenen und gutmütig Hunde, die nicht nur ideal als Gebrauchs - oder Ausstellungshunde sind, sondern auch als Familienhunde sehr belieb und geeignet sind. Alle meine Dobermänner werden als wertvolle Familienmitglieder im behandelt und ich erwarten die gleiche Behandlung von den neuen Besitzern meiner Welpen.

Die Dobermann Zucht ist seit vielen Jahren eine Leidenschaft von mir. Unterstützung und Beratung zu allen neuen Welpen Besitzern ist eine Selbstverständlichkeit und da durch gewährleiste Ich einen besten Start ins neue Hundeleben Wenn Sie auf der Suche nach einen Dobermann für Arbeit oder Show, oder einfach nur ein treuer Freund und Begleiter für Ihrer Familie, dann könnte wir die richtigen Dobermann Adresse für Sie sein .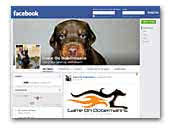 Game On
A good dobermann is a sum of details, but the best dobermann is the sum of all fears. Our goal is to breed dobermanns that meet the highest, most exquisite demands of the breed's connaiseurs.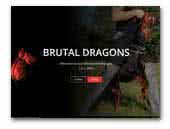 BRUTAL DRAGONS
After several years of owning, understanding and loving dobermans we decided to register our own kennels dedicated to the growth and improvement of the amazing Dobermann breed.

We are dedicated to working on the advancement of the breed, developing the correct qualities distinctive to the Dobermann, restoring character, condition and the triats that are expected from this proud breed. Our goal is to recover with our breeding what has been absent for many years. A balanced, durable, healthy and fearless doberman is our abition through correct breeding!

Thank you for supporting us!
Feel free to contact us about any questions!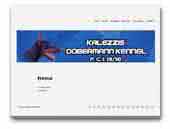 KALEZZIS Dobermann Kennel
Our interest for the Dobermans began back in 1990. Then, as big fans of the breed, we visited the exhibitions, we followed the growth and development of the breed from the beginnings.

In 1992 we decided to get a female Ilko 's Isamanta which is in-line descendant of one of the oldest German kennel "vom Binselberg" which was owned by Mr. Georg Fischer. From then until today Doberman didn't leave our home and they are constantly with us. Our breeding focus is on thinking that the Doberman breed was created to be a working and guard dog, strong character, elegant and with good nature.
.

.