Dobermann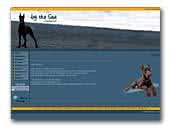 by the Sea dobermanns
Hello visitor,

my name is Andreas Archontakis.The purpose of our breeding program is only to improve the health, the character and the conformation of  this special breed and find the best owners for them to live with.

..by the Sea  is a kennel name registered and internationally, protected by Fédération Cinologique Internationale (FCI)# 012/09.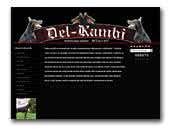 del Kambi - Dobermann kennel
A kennel with a long experience in breeding dogs with, not only a good look, but also a high character of the best breeding lines.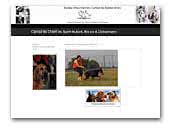 Badea Gheo Dobermanns & Bloodhounds
Badea Gheo Kennel is an Romanian kennel, was found since 2002 and was registred at FCI (Fédération Cynologique Internationale) in 2007. We breed Dobermann & Bloodhound/ Chien de Saint Hubert.
Bloodhound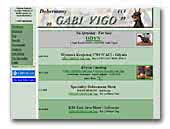 Gabi Vigo Dobermann kennel
We led for 18 years Doberman's breedings. In our house was the Winner World - Gravin Gabi z Padoku. Her children and grandsons in our kennel are now.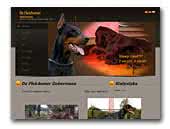 De Fleichsmer Dobermann kennel
Seleccion i cria desde 1986. Salud y belleza para verdaderos amantes de la raza.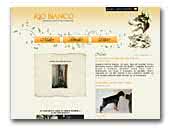 Rio Bianco Kennel
Italian Dobermann kennel with 30 years of history and experience. Nitro del Rio Bianco: 4-years breeding world champion.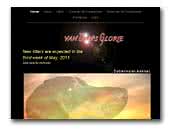 Van Don's Glorie Dobermann
We are breeding this wonderful breed out of hobby and dedication in a professional way because the Dobermann deserves our 100% support. Our aim is to breed Dobermanns with a correct character and excellent form and as free as possible for congenital defects.

The outlook may change but the inside will always be the same "How the Dobermann will develop in the future, he always likes to be your friend"

Dobermann, puppies dobermann, Enza van de Donauhoeve, Hieram van de Donauhoeve, Grand Mollis Armani.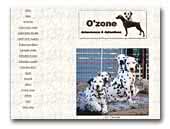 O'ZONE dobermanns & dalmatians
High quality Dobermanns and Dalmatians from international bloodlines. Litters occasionnally aiming at sound character, excellence in exterior and proven health. Multichampion health-tested males for stud only to quality females.
Dalmatian