Dogue de Bordeaux / Bordeauxdogge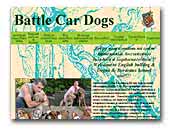 Battle Car Dogs
On the pages of our site we would like to share our love to 2 most wonderful breeds: English bulldog & Dogue de Bordeaux. For the past few years we have bred only these 2 breeds.

Our primary focus is on doing all we can to produce physically and mentally sound dogs. Healthy and happy. Also we make every effort to minimize the manifestation of inherited defects to the best of our ability by screening future breeding stock for those problems related to our breeds.
English Bulldog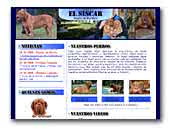 El Siscar Kenel - Dogos de Burdeos
Cría y selección del Dogo de Burdeos - El Siscar Kennel.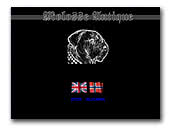 Molosse Antique
We are Norwegian breeder's of Dogue de Bordeaux. We have been involved since the beginning in Norway. We have bred several champions! All our dogs lives inside our house as family members,so the bed or couch is always occupied ... We even have 1 mascot in the family; a female french bulldog from Hungary.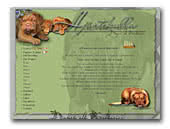 Kennel Hjärtekulla
Breeder of Dogue De Bordeaux.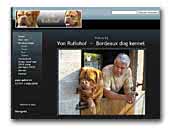 Von Ruflohof Dogue de Bordeaux
We breed 35 years molossers last 25 bordeauxdogs. We have more as 18 champions that we know, surely more because some ones dont tell us if their dog is champion. We breed with healthy and sound dogs and they have all an excellen or cac.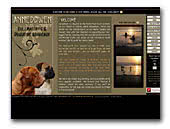 ANNEDDWEN
Bullmastiff & Dogue de Bordeaux
Based on the South West Coast of Wales UK, we share an insight into the world we share with these awesome canines!!!
Bullmastiff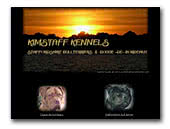 Kimstaff Staffordshire bull teririers
& Dogue-De-Bordeaux's
We are a small kennel breeding and showing staffordshire bull terriers & dogue-de-bordeaux's. All our breeding stock are health tested with all relevent health certificates. We breed for type and temprement.
Staffordshire Bull Terrier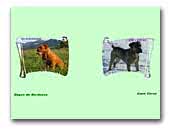 Rex regis
Breeding kennel of Dogue de Bordeaux, stud dog Cane Corso.
Cane Corso Italiano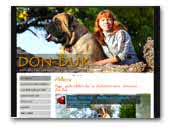 Kennel DON-DUK
Our kennel "Don-Duk" is located in Ukraine, Donetsk. We are breeding Mastiffs and Dogue de Bordeaux. We are waiting for You on the pages of our web-site!
English Mastiff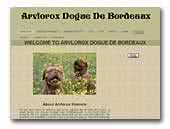 Arvlorox Dogue De Bordeaux
Arvlorox Dogue De Bordeaux please vist our web site for full details of planned litters.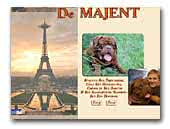 Kennel De Majent
Welcome to the Bordeaux dog kennel "De Majent"!
Our kennel has become operational in 2002. In the kennel dogs of the wonderful Bordeaux dog breed are being bred. Bordeaux dogs have earned reputation thanks to their smartness and cleverness, great temper, loyalty and self-assurance, fearlessness and vigor under any circumstances.

Here you can meet our pets, take a look at their photos, and also purchase a puppy that you like!

Добро пожаловать на сайт питомника бордоских догов "De Majent"!
Наш питомник начал свою деятельность в 2002. Питомник занимается разведением собак замечательной породы бордоский дог. Бордосы зарекомендовали себя благодаря уму и сообразительности, великолепному темпераменту, преданности и уверенности, бесстрашию и решительности в любой обстановке.

Здесь Вы сможете познакомиться с нашими питомцами, увидеть фото, а также приобрести понравившегося щенка!
.

.